The year 2020 keeps brining its drama, and this time it involves the former Stoke City man, the wife of the ex-Arsenal man and one of the Psquare twins
Former Nigerian international, Peter Osaze Odemwingie has called out the wife of his former teammate, Kanu Nwankwo to stop disturbing him.
Osaze, who is known to be outspoken, accused Amara Kanu of cyberstalking him on the photo-sharing app, Instagram.
In a now-deleted post, Osaze accused Amara of harassing him with unsolicited messages in his inbox. The former West Brom attacker also hit out at Amara's parenting after one of her sons made a sign, which left Odemwingie uncomfortable.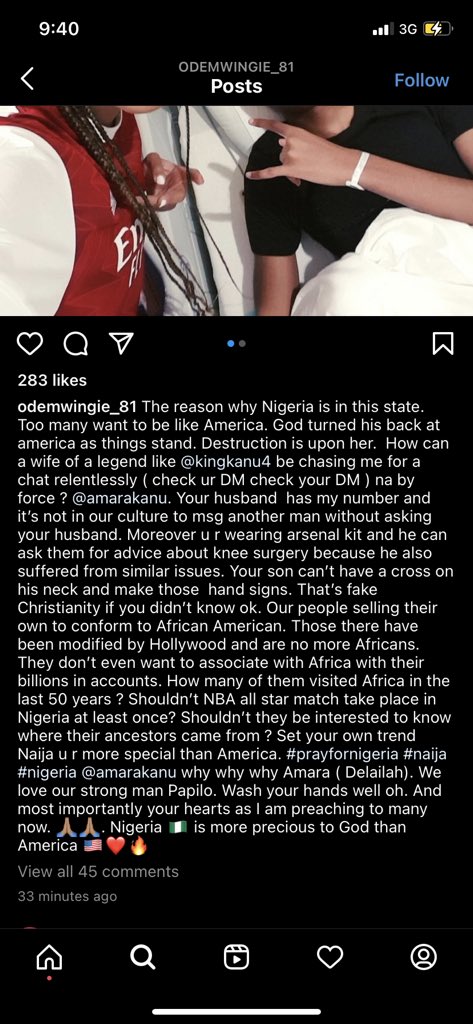 Amara was not the only person Osaze went after with the former Super Eagles star also going for Peter of the defunct Psquare group.
In a series of posts shared on Peter's Ig stories, Osaze accused the 'Too late' singer of robbing fans with a new dance style he just introduced. The 39-year-old also urged Peter not to depart from God.
Recently, Osaze has made some controversial posts on his Instagram page. The ex-footballer turned golfer professed his love for US President, Donald Trump, while his other videos involve some spiritual teachings.
The 39-year-old retired from the beautiful game in April 2019.