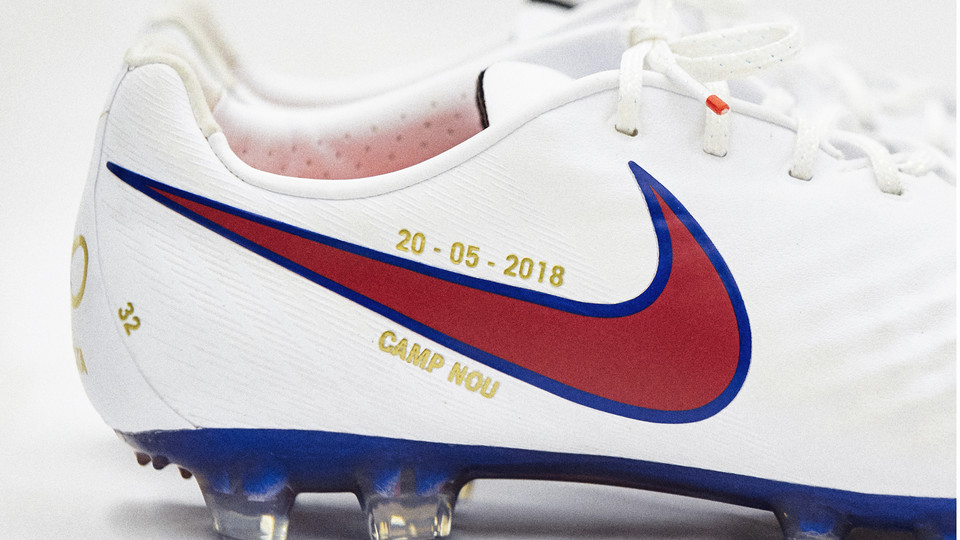 Spanish midfielder, Andres Iniesta would play his last game at Barcelona today against Real Sociedad and to make the occasion more memorable, Nike has provided an exclusive pair of boots for the legend.
The boots have the date of the '29-10-2002', the day he debuted with the first team against Bruges; and the '20-05-2018', the date of his last game at the club.
Iniesta, since he has been with the Catalans, has featured in 674 games scoring 39 goals with 66 assists. He has also won a total of 32 trophies with Barcelona.
See pictures of the boot below;