The Belgian defender admitted he felt he wasn't part of Barcelona's treble-winning team after series of injuries but is looking forward to helping the team this season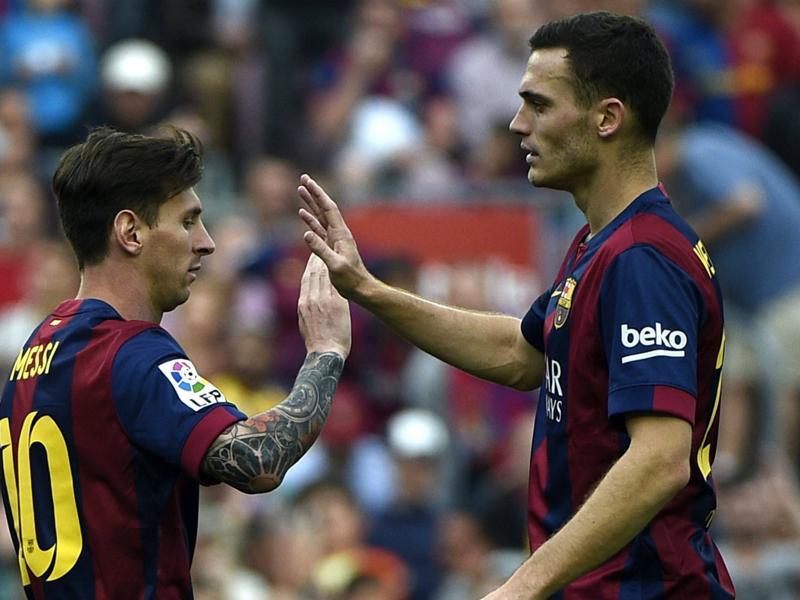 Thomas Vermaelen admits his first season at Barca was "terrible" despite the team winning the treble is seriously eager to start the new season.
The Belgium international joined last summer from Arsenal but didn't feature for Barca until the last Liga game in May due to thigh and hamstring injury problem.
Luis Enrique's side went on to clinch a historic second treble but Vermaelen states that he hardly felt part of it.
"I got a medal, but you don't feel like you have won the treble," the 29-year-old told Press Association Sport.
"I was really happy for the team, but it's not like I contributed a lot for the cups we won."
"Last year was a terrible one. It was a nasty injury, a very difficult one and I am very happy that the feeling I have in the legs is perfect again, like it should always be."
Vermaelen says he is fully fit now that he is adapting to the team and his waiting to get on helping the team on the pitch next season.
"I am very happy and very pleased to be back. There's nothing better than to feel fit."
"I feel 100% right now. We just started pre-season so I am adapting still but I had 60 minutes against a good opponent (Man United) so I am very pleased with that."
Vermaelen is set to face thorough competition from Gerard Pique, Javier Mascherano, Marc Bartra and Jeremy Mathieu and the star said Barca are a big team and competition is inevitable.
"In a club like this there's loads of competition so that's normal. We have a lot of great players. It's not easy but that's why you become a football player, to play for the best teams in the world and I am part of that."