Everybody acknowledge the fact that Barcelona talisman Lionel Messi is one of the greatest footballers that has ever graced planet earth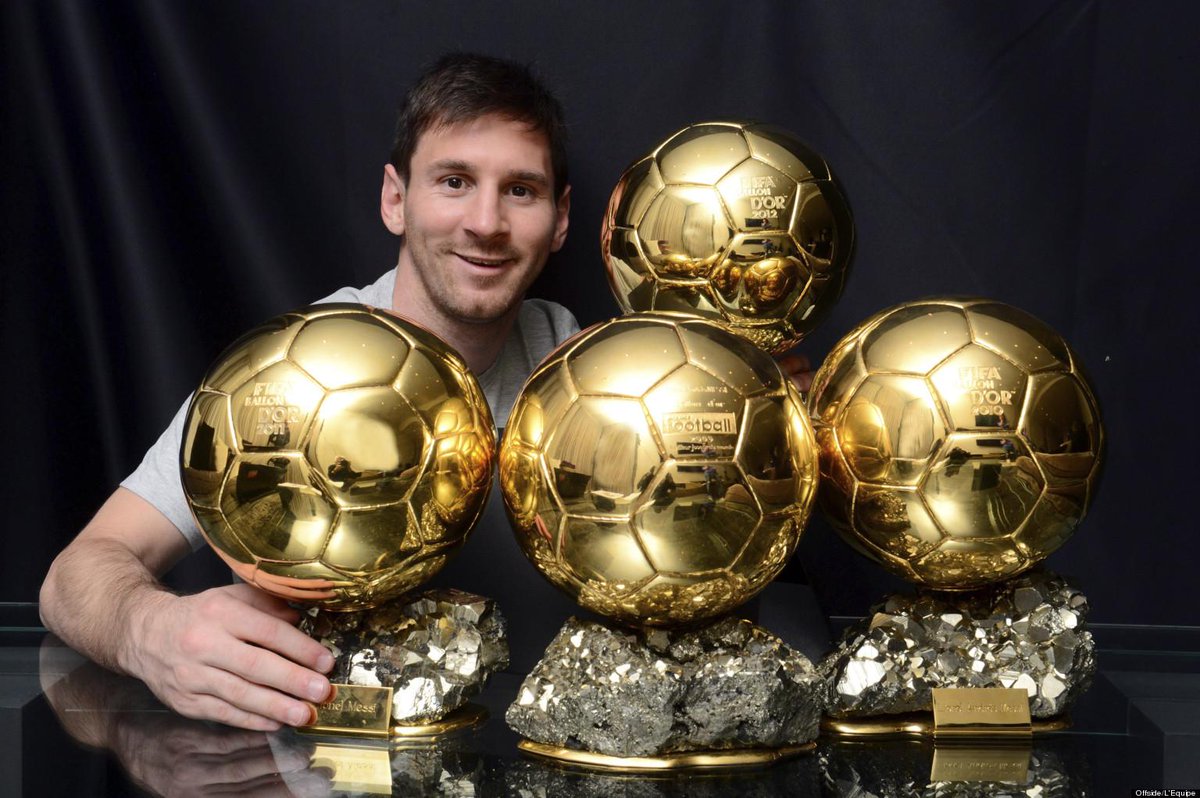 Although, almost every human know about his outstanding footballing talent and mesmeristic skills but the Argentine's career is worth knowing more.
Yes he is La Liga's all time top scorer. Yes he is UCL's all-time top scorer but in this Article, FlyBarca outlines 15 astonishing facts about King Leo that will blow your mind. But do not panic, all you have to do is tighten your seat-belt, grab a cheap pop corn and ENJOY!
15 Facts About Lionel Messi
1. Barcelona signed him when he was just 13. This goes on to become the greatest football deal in football's history. An opinion that is more of a fact.
2. His first contract with FC Barcelona was detailed on a napkin because there was no paper and the then Sporting director, Carlos Rexach wanted an immediate signature due to Messi's unbelievable talent, not wanting to waste a single second.
3. Messi was offered the chance to play for the Spanish national team, but he rejected and decided to wait on Argentina's call-up.
4. Messi's debut for Argentina was one to forget. The youngster came on as a substitute but his joy was short-lived as he was sent off after just spending 46 seconds on the pitch. Right now, he's Argentina's captain.
5. He is nicknamed 'La Pulga Atomica' which means 'The Atomic Flea' due to his fast, deadly, tricky style of play that collaborates with his small size to break defenders' ankles.
6. Messi was born in Rosario being a very small kid, weighing less than 3 kilos and with a height of around 47 centimetres. Now he is taller than everybody in football.
7. Everybody loves to watch Leo but the Barcelona star once said that he never watch highlights of himself. Wow!
8. Messi won the 2009 Ballon d'or, beating Cristiano Ronaldo by collecting 473 of the votes, 240 more than Ronaldo's 233 votes. The largest margin ever!
9. In the 2009 FIFA World Player Of The Year, Messi gathered a total of 2,021 points, 1,701 points more than his closest rival Cristiano Ronaldo who got 320. A historic record.
10. Ginza Takana, a Jeweller from Japan made a solid gold replica of Messi's trademark left foot, weighing 25kg (55 lb). It went on sale in Japan in March 2013 to raise funds for victims of the 2011 Tōhoku earthquake and tsunami and was valued at $5.25 million.
11. Messi was ranked 2nd, behind team-mate Neymar Jr. in SportsPro Magazine's list of 'world most marketable athletes of 2013'.
12. Messi is a devout Roman Catholic. He met with Pope Francis at the Vatican in 2013 which is one of the greatest days of Messi's life.
13. Messi does not only show greatness on the pitch but also off the pitch. He is the founder of the 'Leo Messi Foundation', an organisation which helps give children the best opportunities for education and health care. His foundation also helps to pay for medical treatment, transportation and recuperation for children diagnosed with major medical problems.
14. In 2010, Messi became the Goodwill Ambassador for UNICEF.
15. Like almost every other human, Lionel Messi loves music. The two main musical genres he enjoys listening to are Samba and Cumbi.
Lionel Andres Luis Messi is regarded as the greatest footballer in football's history. A joy to watch, an inspiration and also a good man off the pitch.
DON'T MISS:
Happy Birthday King Leo