The Borussia Dortmund star Marco Reus will be unavailable for germany's next two matches this week due to an ankle injury.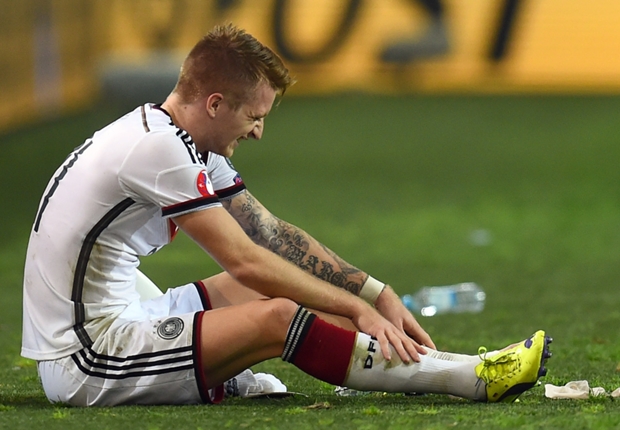 The German picked up a tore ankle ligaments which made him unavailable for the world cup, in Germany's warm up match against Armenia on Friday 7 June 2014.
The German has been in form for Borussia Dortmund scoring 5 goals in 10 appearances and has been really helping the team. The Borussia Dortmund winger who recently picked up another injury in Borussia Dortmund 1 – 0 victory over Marco Reus former club Borussia Monchenglabach. He will now be out of Germany Final two matches this year, firstly the EURO 2016 Qualifier against Gibraltar on Friday, as well as their friendly clash with Spain four days later. No replacement has been made yet by Low.