The famous quote "Behind every successful man, there's a woman" perfectly describes the life of several married professional superstar athletes.
Tennis superstar, Roger Federer has said severally that he wouldn't have achieved so much success if he did not have Mirka, his wife and mother of his four kids by his side.
For married athletes, it's important they have a woman who is ready to support their dreams, and also deal with the challenges that come with marrying an athlete.  It's even more challenging for footballers wives as their husbands work for almost all periods of the year.
However, many of these relationships are something to admire. Nigerian players are not left out of the equation as some of them have some beautiful relationship stories.
And with Valentine's day celebrated on Sunday, Soccernet looks at some of Nigeria players (both past and present) superstar couple.
Austin and Nkechi Okocha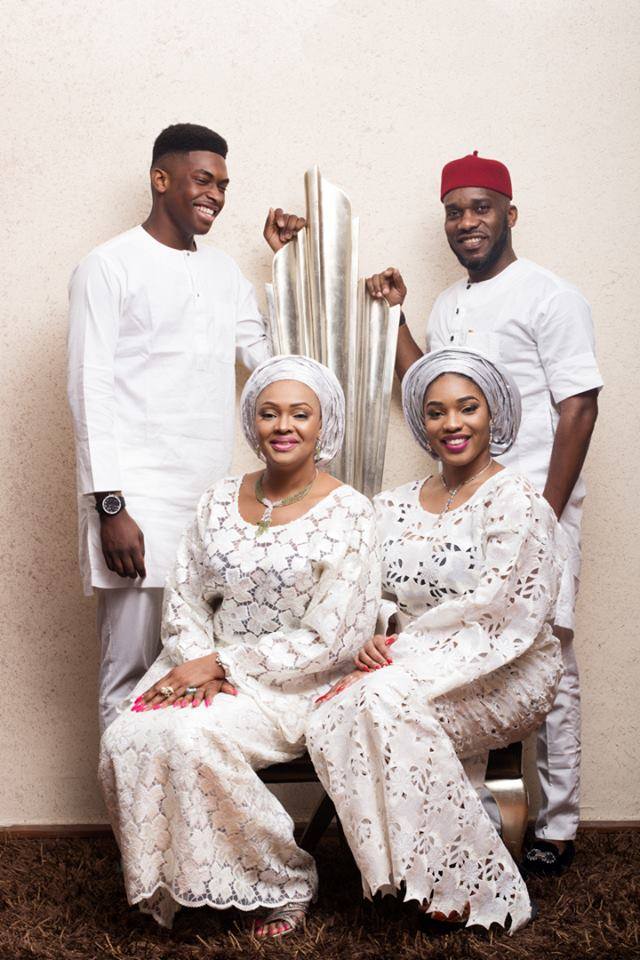 Okocha is arguably the most talented player Nigeria has ever produced. The former Bolton Wanderers midfielder is a winner both on and off the pitch.
He got married to his heartthrob, Nkechi in 1997 and they've been together since then. However, the union has not been without challenges as there was a time there were rumours of separation following infidelity accusations.
But they were able to weather the storm. The couple has two kids together, Daniella, the eldest and Ajay, who is the son.
Kanu and Amarachi Nwankwo
Kanu's marriage to Amarachi in 2004 is one of the most popular weddings in Nigeria. The former Arsenal star raised eyebrows when he decided to marry Amarachi, who was just 18 then.
The wedding held in Imo state and was attended by Kanu's Arsenal teammates along with other several celebrities.
The couple has been together since then despite Amarachi's young age at the time of the wedding. It has not been without drama, though.
Recently, a former international teammate of Kanu, Osaze Odemwingie accused Amarachi of sending him unsolicited messages.
However, Kanu came out to defend his wife, while Amarachi also clarified the situation. The power couple has three kids together, two sons and a daughter.
Osaze Odemwingie and Sarah Michael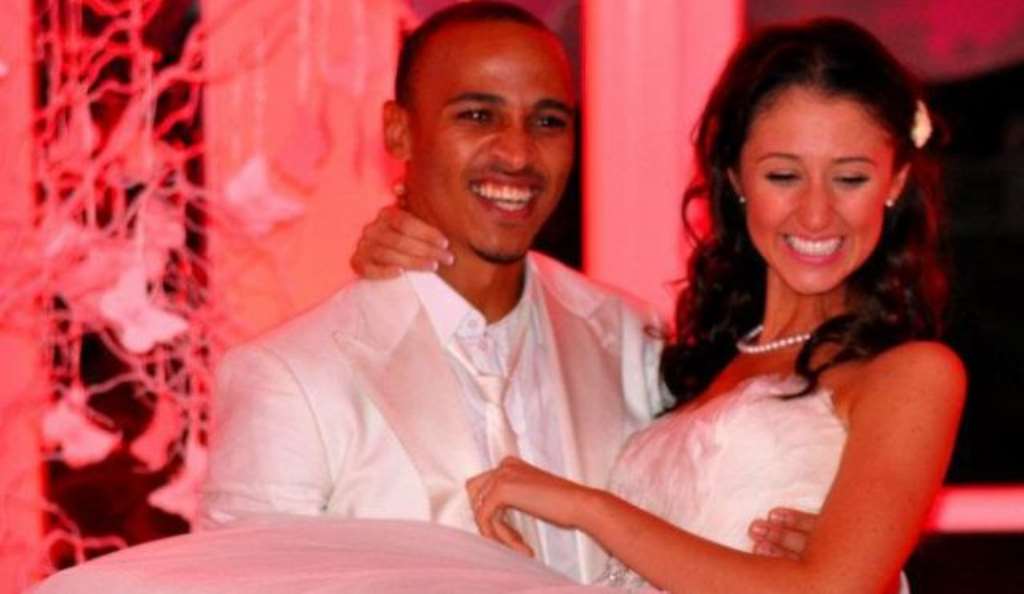 Osaze Odemwingie and his wife, Sarah Michael got married in 2012 in London. The wedding, which was a lowkey ceremony, has produced three kids- two sons and a daughter.
According to reports, Osaze's wife is a British citizen and they dated for a while before tying the knot. The former West Brom star is now retired but has been in the news recently over some of his controversial antics on Instagram.
Wilfred Ndidi and Dinma Fortune
Ndidi married his wife Dinma in 2019, and their love has continued to grow since then. The wedding had two ceremonies with the traditional wedding taking place first before the couple had a white wedding.
Although several celebrities attended, Kelechi Iheanacho, who was also part of the groomsmen, was the only Super Eagles player in attendance.
The couple welcomed their first child, Jaina, last year. Ndidi is one of the best defensive midfielders in the world, and he recently revealed how his wife words help his performance on the pitch.
"Kudos also must go to my wife; she is always honest with me as it concerns my game, telling me the right things and I don't joke with her criticisms because I know she wants me to be a better player," Ndidi said last year.
Oghenekaro and Isi Etebo
Etebo and his wife Ebhota Bethel dated for a very long time and even had a child before they decided to tie the knot in 2018.
Speaking on why he decided to marry his wife, the Galatasaray midfielder said: "She has been there for me and she's the mother of my son"
Their wedding ceremony took place in Warri, attended by just a few family members and friends. The couple has another child- their daughter, who was born in 2019.
Etebo is not shy to show off his wife, and he's always seen professing his love for her on his Instagram page.
Ahmed Musa and Juliet Ejue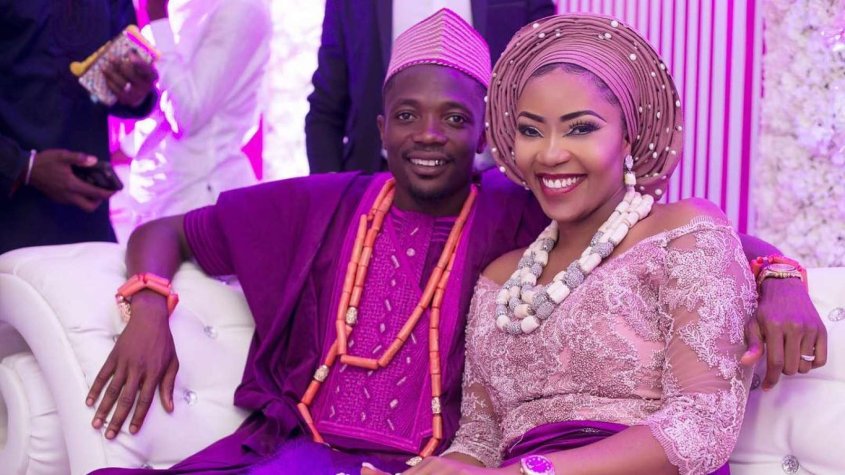 Musa's marriage to Juliet Ejue is his second after divorcing his first wife and mother of his two kids.  Musa got married to Juliet in 2017 at a wedding ceremony which had many Super Eagles stars in attendance.
Juliet, who is from Calabar, is a Christian, but that was not a barrier because after all, love doesn't care about religion.
The Super Eagles captain's decision to marry a second wife was criticised by many, but Musa responded by telling critics to mind their business.
Musa and Juliet welcomed their first child- a boy- in 2018 before Juliet delivered another baby boy in August 2020.
Moses Simon and Ibukun Sarah
Simon and his wife, Ibukun Sarah have been together for a very long time, although they only got married in 2016.
They have been together even before Simon got his big break as a footballer. The couple got married in an elaborate wedding ceremony in Ibadan.
Simon and Sarah celebrated their fifth marriage anniversary in December. They have two beautiful daughters.
Joseph and Adaeze Yobo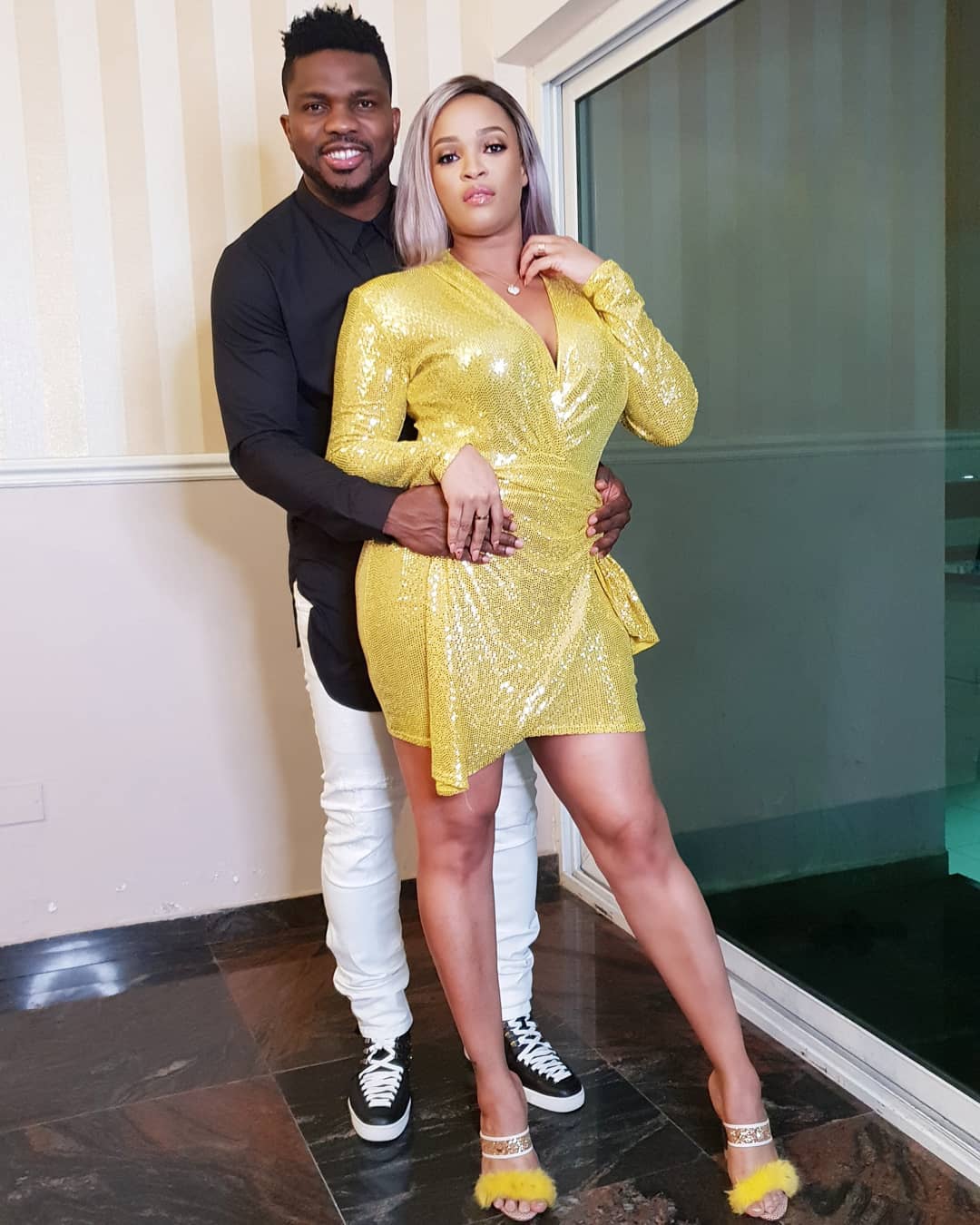 This union is a marriage between two celebrities, and they are one of the most famous couples in Nigeria.
Joseph Yobo is a former Super Eagles captain with 101 caps for Nigeria, while his wife, Adaeze won the Most Beautiful Girl in Nigeria (MBGN) in 2008.
Yobo and Adaeze got married in 2010, and they have three kids together- two boys and a girl. Their relationship has continued to blossom since they got married, and they celebrated their 11th marriage anniversary last month.
Both Yobo and Adaeze are not shy to publicly display their affection for each other, especially on their Instagram pages.