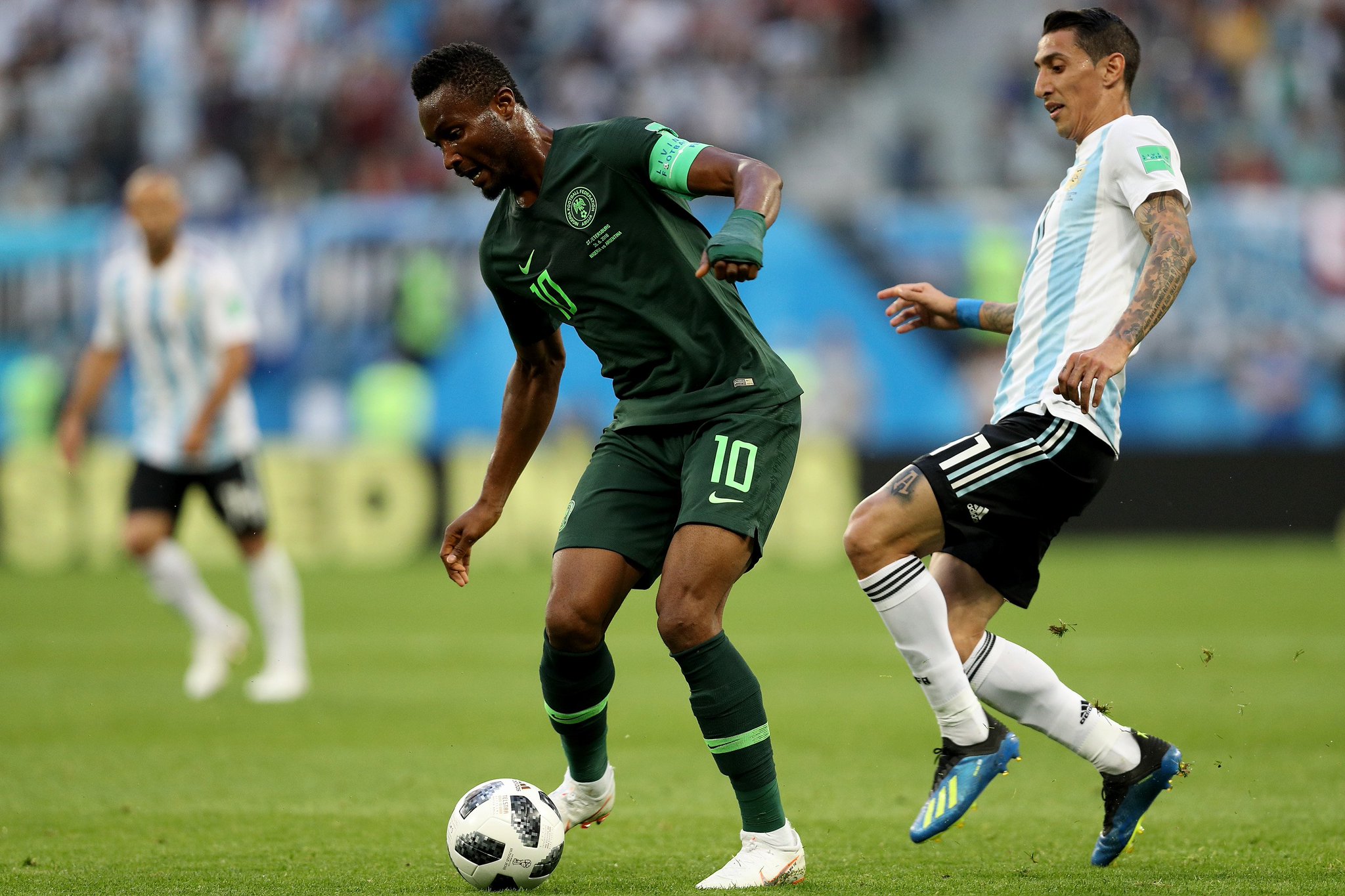 Phoenix Rising and former Ivory Coast striker Didier Drogba has said bad officiating led to Nigeria's ouster against Argentina at the ongoing FIFA World Cup in Russia on Tuesday.
The former Chelsea striker who spoke on BBC One said the referee favoured Argentina unjustly with the decision not to award the second penalty.
He said, "I think it's a bad decision from the referee not to give Nigeria a second penalty. It's the defender's mistake – he didn't read the ball well.
"It's difficult to give the penalty because it would take Argentina out of the competition."
Recall that the South Americans maintained the lone goal lead to the end of first half. On resumption of the second half, the Eagles, however, came out smoking to earn a penalty in the 51st minute that was effectively converted by Victor Moses.
Eagles had every opportunity to maintain the draw to the end but failed to do so. An opportunity for Eagles to even shoot into a lead was bungled by Odion Ighalo who shot wide from the post at the edge of the 18-yard box and called for a penalty following a handball by an Argentine defender.
The Referee, however, turned down the call after the VAR confirmed a no penalty verdict. It was the 86th minute of the match that Argentina turned the table after Marcos Rojo converted a well-taken corner kick.
Efforts by the Eagles to seek a remedy for the unfortunate scenario failed to yield any result. The defeat marks a continuation of wins by Argentina over Nigeria at competitive level.