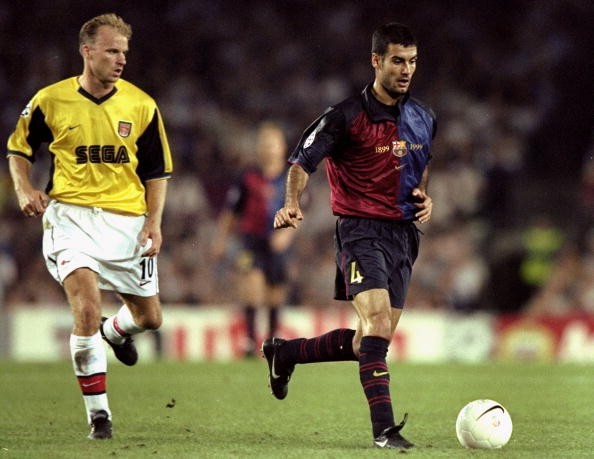 Since the inception of the sport, numerous footballers from Maradona to Zico have confessed to the use of banned substances to enhance their performance and endurance during a match.
One such high-profile case was the nandrolone doping affair of 2001 and 2002. Numerous footballers such as Edgar Davids, Jaap Stam, Frank de Boer, and Josep Guardiola among others tested positive for the banned substance.
Like many that could be found on steroidi online, Nandrolone is an anabolic steroid which increases the growth of certain tissues in the body and has been shown to improve the oxygen-carrying ability of blood by increasing haemoglobin and the size of red blood cells.
In the summer of 2001, Pep Guardiola left Barcelona with numerous trophies and an abysmal disciplinary record to ply his trade with Brescia in Serie A.
A few months into his stay in Italy, the Spaniard tested positive for the steroid nandrolone following a 5-0 defeat to Lazio. The current Manchester City coach had been found with the drug in his system after a league match against Piacenza two weeks prior to the Lazio defeat.
Despite vehemently protesting his innocence, Guardiola received a four-month ban for his involvement in doping.
Another startling revelation was the fact that Guardiola's doctor at Brescia, Ramon Segura, worked as the head doctor for FC Barcelona during Pep's reign at the club. In addition, Segura was also treating Frank DeBoer in 2001 and 2002 when the Dutchman was caught doping with the same banned substance.
Guardiola and the others argued that the presence of the banned substance in their blood was due to the consumption of contaminated supplements. Many of the players accused served short bans and got on with their careers.
On 23 October 2007, after a lapse of six years, Guardiola was cleared of all charges that had led to the ban. CONI (Italian National Olympic Committee), however, reopened the case against the Spaniard, because it considered the argumentation of the absolution unacceptable, but he was cleared once again on 29 September 2009.