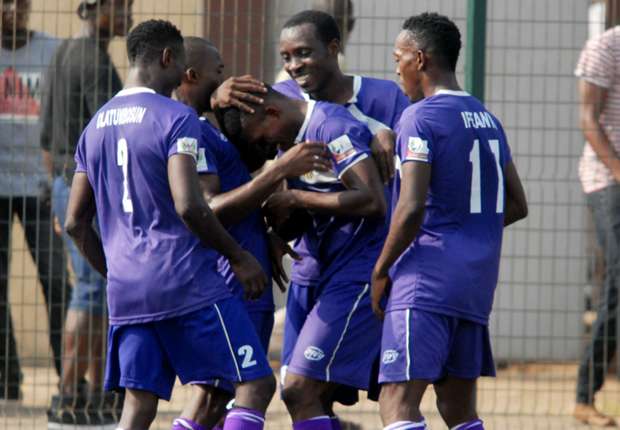 Mindful of the collapse of MFM FC after an explosive run in the first stanza last season, Fidelis Ilechukwu has expressed determination to avoid the mistakes of last season which saw his side almost lose their place in the Nigeria Professional Football League (NPFL).
The Olukoya Boys had enjoyed a good first half to the 2015/16 NPFL season but found themselves struggling for survival in the second half of the season. They edged FC Ifeanyiubah 1-0 in the final game of the season to guarantee their safety.
Ilechukwu, nicknamed 'The Working One' by fans of the Lagos-based club, said he is
not about to allow a repeat of the mistakes of last season.
"We learnt a lot from what happened last season and we have been working tirelessly
so that such won't repeat Itself again," he said.
The MFM coach went on to say that his team will take off from where they stopped before the mid-season break.
"Definitely we will do our best to carry on from where we stopped in the first stanza of the league. Our ultimate target is to win the league and of course if we win the league then continental ticket is automatic," he said.
Ilechukwu also confirmed that he has made four new signings to bolster his squad ahead of the second half of the season which starts on Sunday.
The players are experienced left-back Jonathan Zikiye who joins from Wikki Tourists, forwards Nojeem Akinyemi and
Abubakar Haruna from Spartan FC of Agege and Lawal Abayomi from Young Striker FC, a non-league side in Lagos.
MFM FC after Sunday's game with Akwa United will be without their two influential forwards, Stephen Odey and Sikiru
Olatunbosun for some time following their invitation to the Super Eagles for international friendlies in the coming weeks but Ilechukwu while admitting it is a huge challenge assured their fans that there are capable replacements for the duo.
"Of course it will be very difficult to cope without them. I will miss Odey and Olatunbosun but we also have other players in the team who are up to the task. We have already made plans to ensure that we don't feel their absence with capable replacement," Ilechukwu told npfl.ng.
Odey is the league's leading scorer thus far with 14 goals while Olatunbosun made global headlines with a Cable Network News (CNN) Goal of the Week award after a spectacular strike against Rangers
International at the Agege Stadium.
MFM FC will take on Akwa United at the Agege Stadium in Lagos on Sunday.