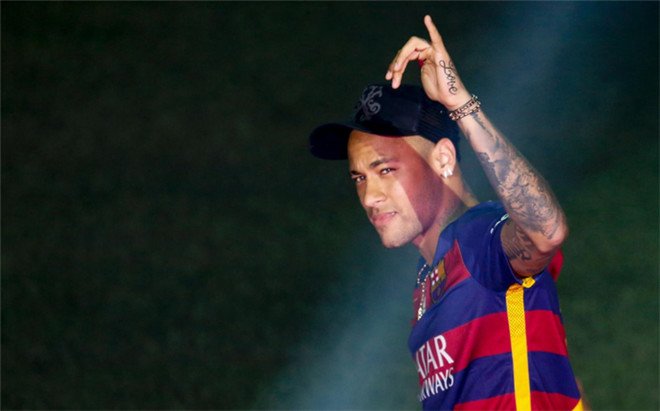 Three top clubs in Europe are ready to play Neymar's €190 million release clause and snatch him away from FC Barcelona, confirms the player's agent Wagner Ribeiro.
Neymar is close to signing a contract extension with Barça and his agent, Wagner Ribeiro, has made it public that although there are three big clubs willing to break the bank for his client's signature, the star is happy at Barça and wants to play many more years alongside Messi and Company.
"There are three big clubs in the world that want to sign Neymar and are willing to pay a clause of approximately €200 million to Barcelona but I cannot say more than this because it is confidential. All I can say is that Neymar is happy at Barcelona," Wagner Ribeiro told Jovem Pan, a Brazilian radio station.
There are few clubs capable of paying such huge amount for a player which, if happened, will be the world record transfer fee. The likes of Manchester United, Real Madrid and PSG have been monitoring the player in recent months and would love to have him at their clubs.
Neymar joined Barça in the summer of 2013 and since then made a name for himself, he has won eight trophies including two Liga titles and a UEFA Champions League crown whilst also making the Ballon d'Or podium in January.