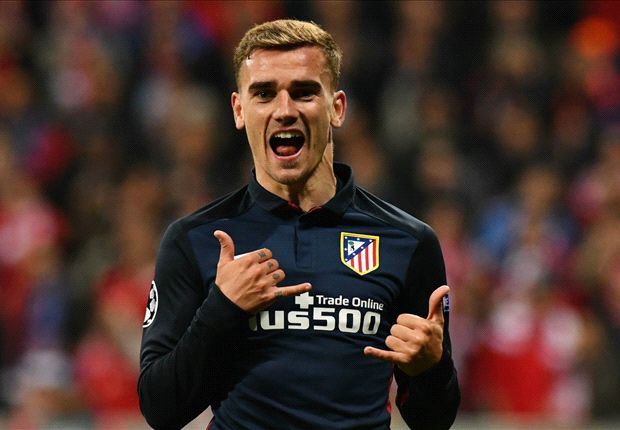 Atletico Madrid forward Antoine Griezmann has extended his contract with the Colchoneros until the summer of 2021.
Atletico Madrid published on their official website that the Frenchman will continue at the Vicente Calderon for the best 5 years, and have tied their talisman to the club despite interests from numerous clubs.
The Madrid club have signed Argentina striker Nicolas Gaitan which casted doubts on the future of Antoine Griezmann but both parties are happy after the player officially committed to the club.
"I am very, very happy to stay in this family and in this project. Each year I want to improve and the club, the Coach and my teammates allow me to," Griezmann said.
"The club wants to stay on top and we'll do everything in our power to keep growing. Hopefully we continue like this and we can continue this progression.
"On a personal level I'd like to score more goals, play more matches, more assists… my goal is always to improve on the previous season and collectively to do better than the year past.
"It's essential our best players stay, with our Coach. We're lucky the club wants to improve and be at the top and that helps us continue to grow.
"I can only thank the fans for all the support they have given the team and I always ask them to continue to support us as usual. I'd like to tell them I will continue to give my best on the field and thank you for all the love you show me."