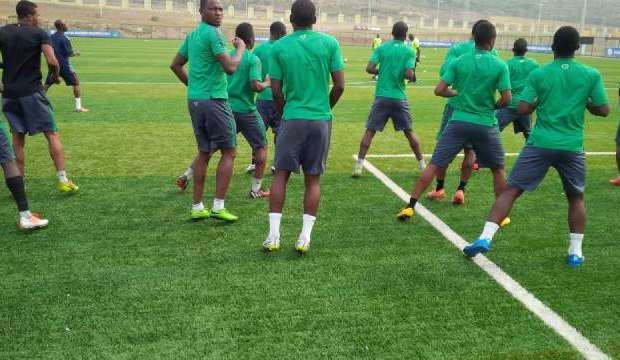 As part of its preparation of the Rio Olympics in Brazil come August, Nigeria's U-23 team, Dream Team VI, will camp in Atlanta, Georgia, United States of America.
Nigeria won her only gold medal in football at the Atlanta Olympics in 1996 and, this summer, the Nigerian team is returning to metro Atlanta to train, host a series of pre-Olympic matches and celebrate the game.
Nigeria's head coach, Samson Siasia, said a return to the Atlanta area makes sense. "Coming back to Atlanta 20 years after winning the gold medal will instill confidence inour team. The summer climate, which is similar to Rio's, will allow the team to further build physically and mentally every day that we train," said Siasia according to leadership.ng
"We want to show what the Nigerian Soccer Team is capable of doing on the world stage."
The Nigerian team's history in Atlanta isn't the only reasonfor a training camp here, say team officials. Atlanta's climate, its time zone (which is one hour behind of Rio de Janeiro), and the ease of travel through Hartsfield-Jackson Atlanta International Airport all contributed to the decision to train in the same city that hosted the '96 Olympic Games.
[post_ad]