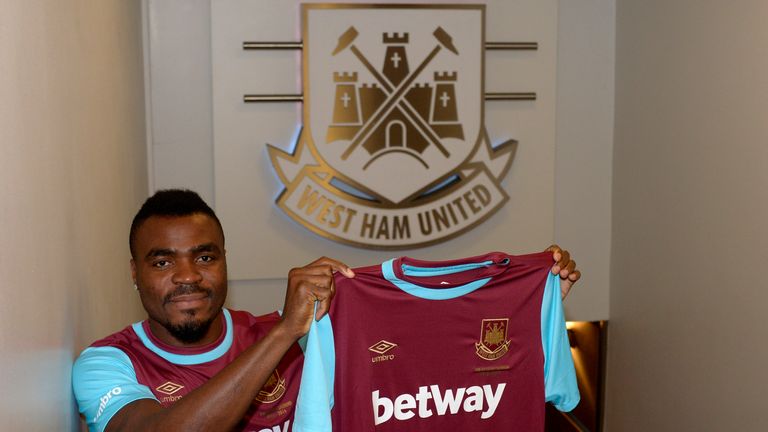 West Ham have signed former Super Eagles striker Emmanuel Emenike.
The 28-year-old striker joins the team on loan until the end of the season.
UAE-based Al Ain, where Emenike had been on loan, had released the striker last month after they declared his services was no longer needed as one of their three foreign players.
In his interview for AfricanFootball.com the 28-year-old player said: "Something bigger is expected from me, both from my fans, West Ham fans and English football fans as a whole, I am aware of the big responsibility before the move and I will be glad to make great impact in the league. As for me, I think this is the best time for me to play in the EPL, there has been lots of speculations linking me to a possible move to England in the last four years but here I am now. It is a thrilling feeling, a fulfilled dream and I am ready to prove my commitment and confidence on the pitch."
Emmanuel Emenike added:"I believe this is God's time for me to play in England, so I have no regret over the clubs I had signed and played for in the past. I always believe I still have something great in me to prove I am still a better player for a respectable and great club like West Ham. I have had EPL links since I was in Russia, my brothers got calls from some people over a link to a top club in London to be precise, but I wasn't ready then because I was then learning and trying to improve my game."
"I know the challenges in scoring against some good defences in England, it's something you have to quickly adapt and make instant impact. I want to justify my move and hope to light the league with goals,"the Nigerian star said.
[post_ad]