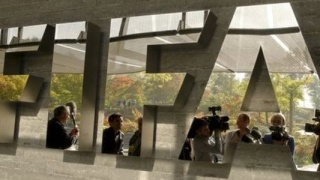 Sepp Blatter and Michel Platini, two of world soccer's most powerful men, were banned on Monday by FIFA for eight years from all soccer-related activities for improper conduct.
An ethics committee for global soccer's governing body found Switzerland's Blatter guilty of breaching its rules on conflict of interest, loyalty and offering gifts. Frenchman Platini, the committee said, breached rules on conflict of interest and loyalty.
Both men disputed the rulings and have already promised to appeal.
"By failing to place FIFA's interests first and abstain from doing anything which could be contrary to FIFA's interests, Mr. Blatter violated his fiduciary duty to FIFA," the committee said.
"Mr. Platini failed to act with complete credibility and integrity, showing unawareness of the importance of his duties and concomitant obligations and responsibilities," it said.
Blatter, 79, was already suspended as FIFA's president following a corruption probe and Platini, 60, is now not likely to succeed Blatter as FIFA's next president.
The election is scheduled for February 26.
[post_ad]
For the latest football news, follow us on Twitter and like our Facebook page.