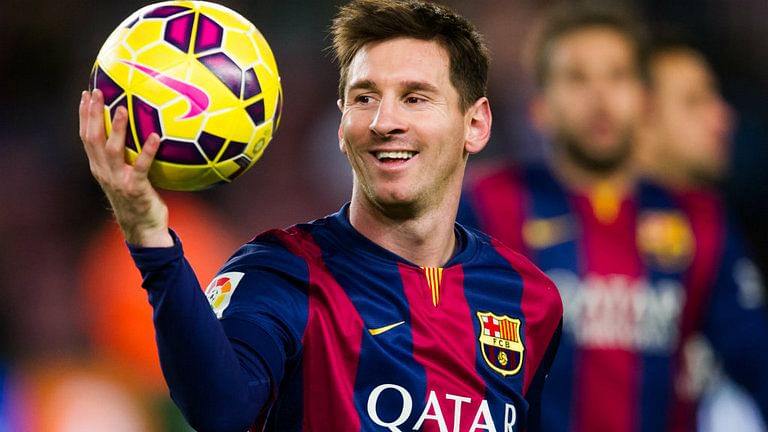 FC Barcelona superstar Lionel Messi is more popular in Asia than his Real Madrid rival Cristiano Ronaldo, while David Beckham is third in the stakes.
In a survey conducted across six nations in Asia, Messi came out tops in Singapore, Indonesia, Malaysia, South Korea and China, while Neymar was the fans' favourite in Japan.
The Argentine is ahead of Ronaldo in all six countries and is in second spot in Japan, with the Portuguese dropping to third.
Despite retiring two years ago, Beckham was voted into third position in four of the six regions, while Neymar was ranked third in China.
The research was conducted by sports marketing agency Octagon, and there wasn't a single English Premier League player among the most popular footballers in the region.
"Over the years, we have seen similar patterns of passion in the Middle East and Africa, where early-stage fan passion is driven more by a player's profile in the media over affiliations with teams or even on-field performance," Adam Hodge, Octagon's regional head of strategy, told Mumbrella Asia, explaining that the individual marketing of Asia's favourites plays a massive role.
Meanwhile, Manchester United is by far the most popular football team in Asia as a result, except in Japan, where AC Milan and FC Barcelona are ahead of them.[post_ad]
Hodge called this phenomena the "Beckham and Ronaldo effect", and United's on-field success when football was entering the Asian TV market will also have been a factor.
"If you're picking your team from scratch, with little family ties or historic connections, why would you not want to be on a winning side?"
Finally, the success of South Korean midfielder Park Ji-sung, who became the first Asian player to win the Champions League, played into United's hands.
"Fans could finally see themselves in the beloved jersey each week," Hodge added.
Who do you think is the most popular footballer in the world? Have your say in the comments section below.