Pedro is the latest to leave the Catalan club and it means Luis Enrique will be left with a weaker squad from the treble-winning side as Barça face a tough start to the season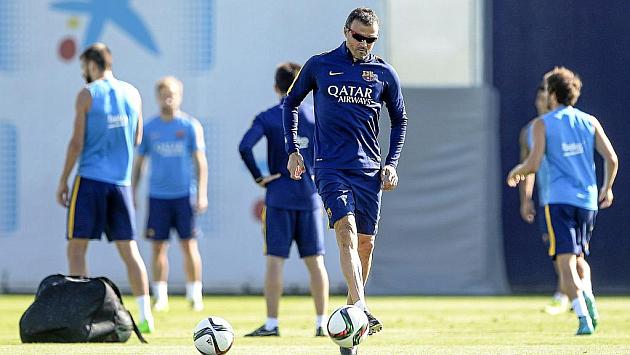 After a glorious 2014-2015 campaign that saw Barcelona win the treble for the second time in their history, the Catalans head into a new campaign with the aim of achieving what they got last season but there seem to be a problem with Luis Enrique's Squad.
Barça face a tough run of fixtures during the start of the Liga season with difficult trips for their first 7 away games and are set to go through the difficulty as there are no additions to last season's squad, in fact, Xavi Hernandez, the brain of Barça's coordination has left with Pedro Rodriguez the latest to use the exit door.
The Catalans added Aleix Vidal and Arda Turan to the team but both players are ineligible to feature until January 2016 meaning Barcelona's squad depth has been dragged down to mediocrity.
Looking at the attack, Messi, Neymar and luis Suarez are undisputed but what if one of them gets injured? Or two? Can Sandro and/or Munir adequately replace them?
In midfield, Xavi was the fourth choice last season but with the star gone and Arda Turan banned from playing, Sergi Roberto or Rafinha Alcantara is the next in line. These youngsters are good but are typically unproven and this may hurt Barça during the first half of the season.
The central part of the defence is secure but the wing-backs are hanging on a thread. Martin Montoya has left the club and with Aleix Vidal ineligible to play and Douglas Pereira injured, Dani Alves is the only option at right back meaning if he gets injured, another player will be converted to play in that artificial position.
The left-back is a little manageable but Adriano, who is Jordi Alba's back-up has been lagging in recent games with Jeremy Mathieu also a gamble at left-back.
Although the Barcelona bench possesses quality players but the fact is that 'these players can not be trusted in big games'. Sergi Roberto, Rafinha, Munir, Sandro are all good players but are yet to prove themselves. Mathieu, Bartra, Adriano, Douglas cannot be trusted either. The only fully secured position in the current Barça squad is the goalkeeper spot.
Barcelona first 7 away fixtures are against Athletic Bilbao, Atletico Madrid, Celta Vigo, Sevilla, Getafe, Real Madrid and Velencia meaning Luis Enrique will have a lot to do in grooming his squad as they seek to retain the Liga title.