After Argentina's Copa America final defeat to Chile, rumours surfaced that Lionel Messi rejected the Player of the Tournament award and Chile's manager has revealed while the Barca star turned down the award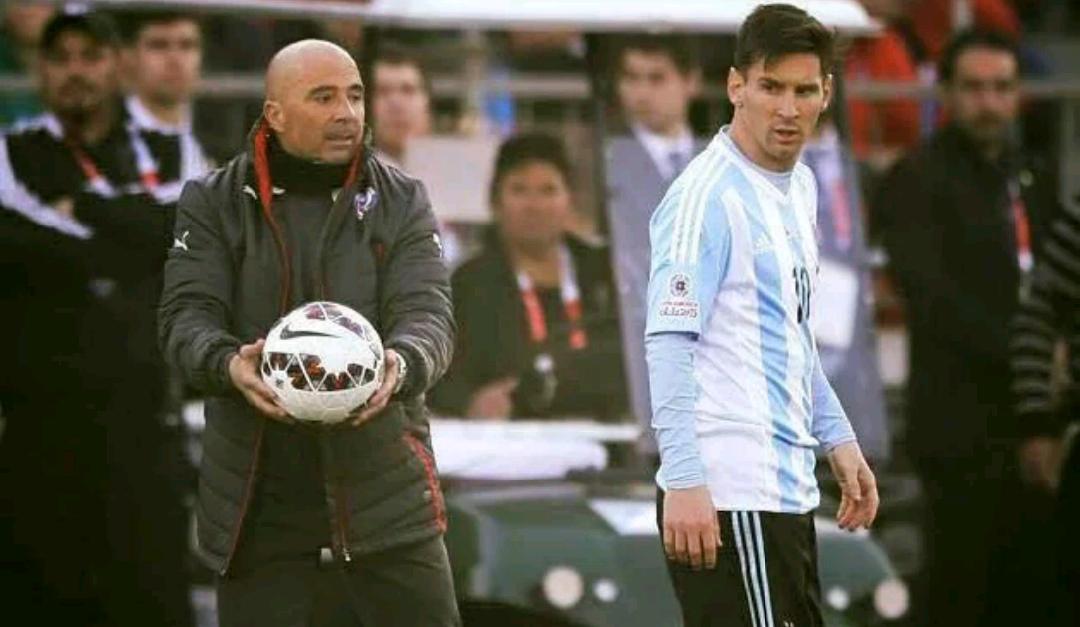 Chile Copa America winning Coach Jorge Sampaoli has revealed the main reason why Barcelona and Argentina star Lionel Messi rejected the Copa America player of the Tournament award.
Argentina lost to Chile 4-1 on penalties after a tense 120 minutes of football that ended goalless. Messi was Argentina's only penalty scorer and felt really bad losing his second final in the space of twelve months.
Messi was awarded the trophy for being the best player of the tournament but the Argentina captain thought it was irrelevant winning individual awards with a silver medal.
Sampaoli said he asked his fellow countryman – Lionel Messi – why he rejected the award and surprisingly got an answer that earned Messi his respect.
"After the game, I asked Messi why he rejected the player of the tournament award and he said he came to the tournament to win the Copa America trophy and Individual accolades do not bother him. I respect him for that." Sampaoli said.
Lionel Messi has often said he isn't obsessed with individual awards and has shown it twice. He rejected the Man of the Match award in Argentina's woeful 2-2 draw against Paraguay.
The 28-year-old has lost in three finals with Argentina and will have to wait for his first senior international trophy with the Albiceleste.