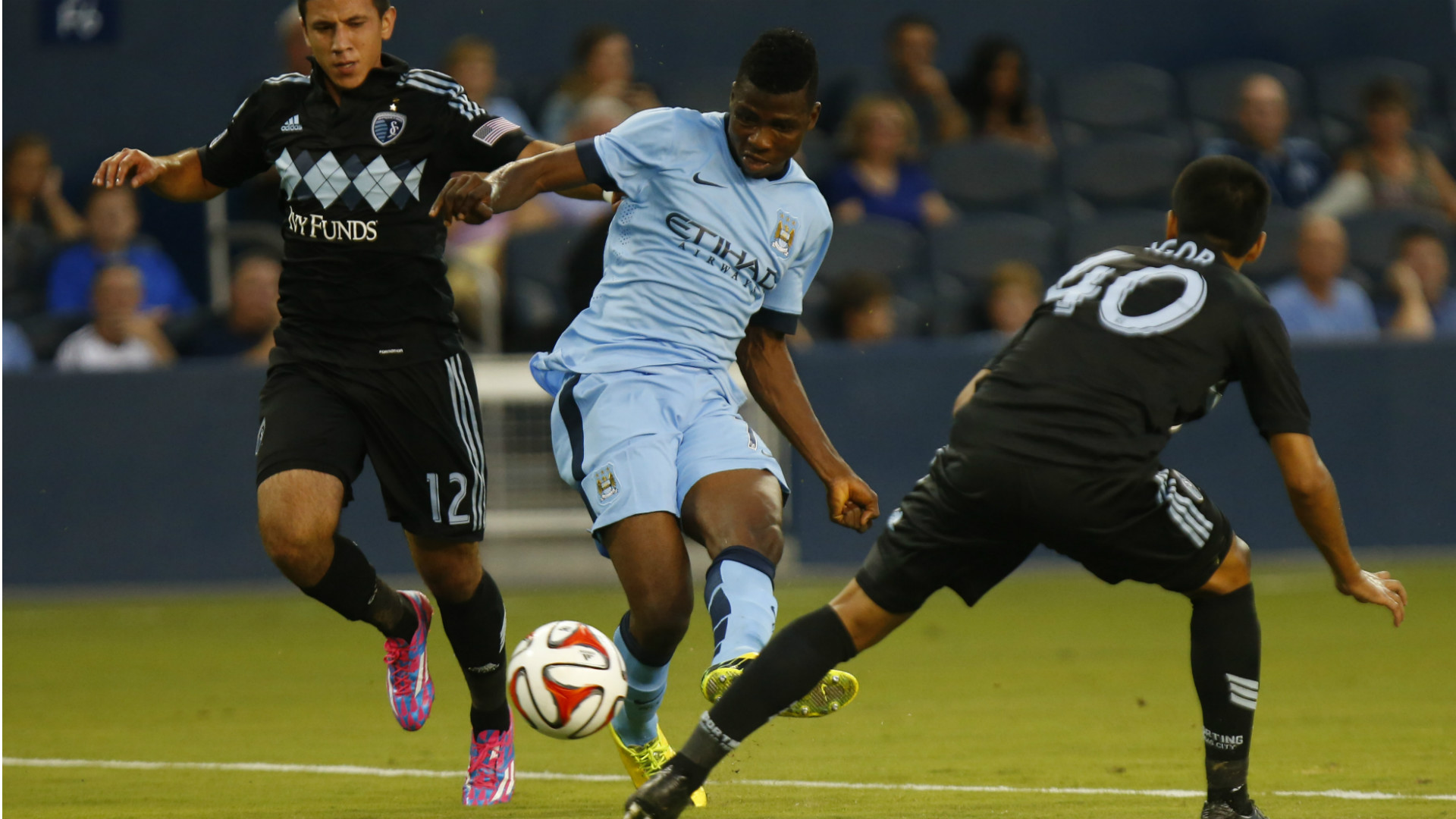 Manchester City's Chilean manager Manuel Pellegrini has been impressed by the way Kelechi Iheanacho has comported himself during pre season training.
The highlight of the Nigeria youth international's performance so far was scoring and creating an assist in the Citizens shoot-out win against AS Roma on Tuesday.[post_ad]
"I'm happy because in the last two games we played with two very young players, Kelechi and Manu Garcia, both coming from our CFA with the development squad, both of them will have an important future in our team.
"Kelechi has a lot of goals, he's a scorer, I think both of them will bring fresh blood," said Manuel Manuel Pellegrini to the club's official website.
The 18 – year – old Iheanacho is yet to make his competitive debut for Manchester City.
But there's a window open for him to make his Premier League bow or feature in the FA Cup in the upcoming season as he has been issued a work permit by the Home Office.