The Samba duo will arrive at the Club on Thursday with the other three Copa America finalists set to return 4 days later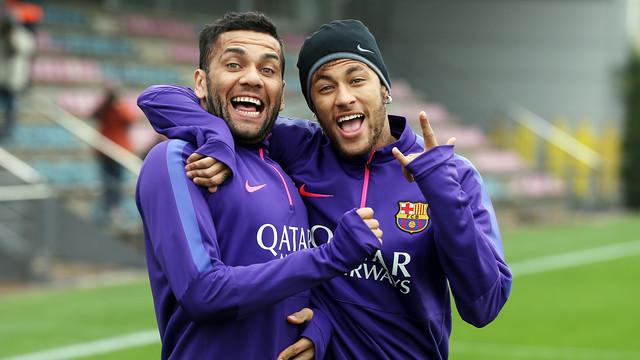 Five Barcelona players took part in the 2015 Copa America campaign and were all given extra holidays to rest.
Neymar and Dani Alves, two stars who represented Brazil in the tournament will return to Barcelona and join the squad on Thursday, July 30. They will undergo a medical test along with Marc Andre Ter Stegen at the Ciutat Esportiva at 9:00pm CET.
Both players will then train alone in the evening starting from 6:30pm CET with the rest of the squad joining them on friday in a double session.
The three Copa America finalists, Lionel Messi, Javier Mascherano and Champion Claudio Bravo will join the team on Monday, August 3, a day after the Catalans' game against Fiorentina. Their arrival will mean Luis Enrique will have all players available for the Gamper trophy against AS Roma on August 5 as well as the two (Uefa and Spanish) Super Cup games.