The striker played his first pre-season game since joining Barca last summer and was rewarded with the Man Of The Match award following his outstanding display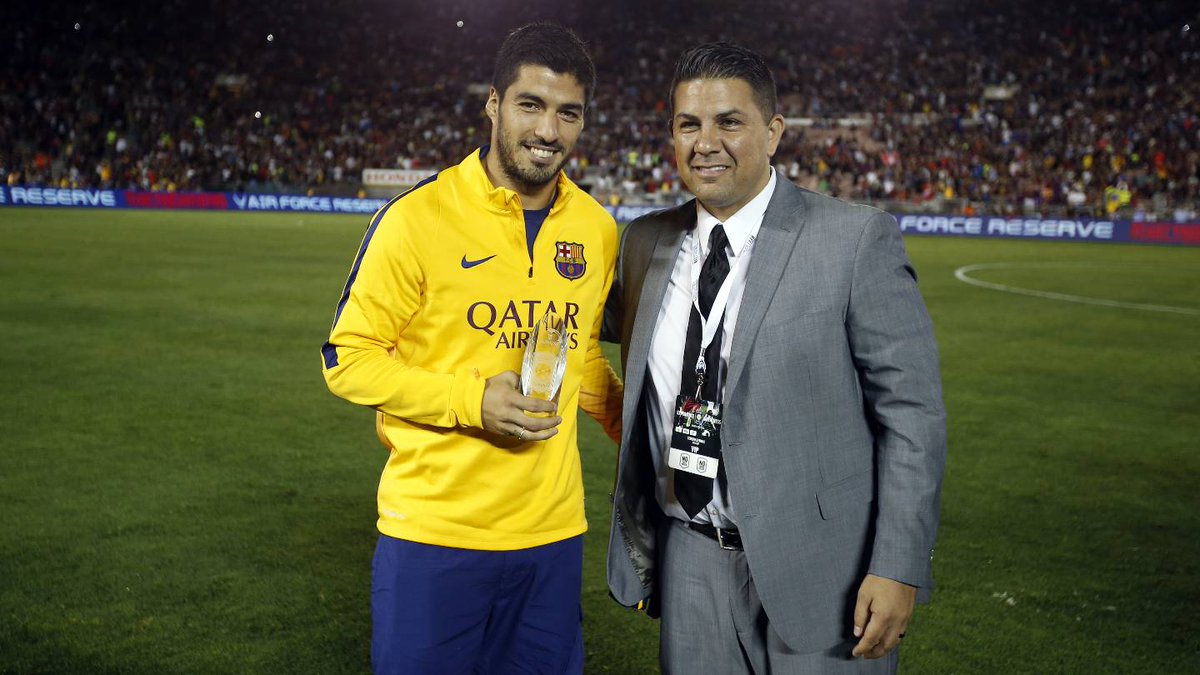 Luis Suarez joined Barcelona from Liverpool last summer but was unable to take part in any of the club's pre-season game due to a ban imposed on him for biting Italian defender Giorgio Chiellini.
However, this term, the Number 9 will surely take part in all Barca's pre-season game and he was part of the Catalan's 2-1 win against LA Galaxy at the Rose Bowl.
With Lionel Messi and Neymar still on holidays, Suarez is the only member of the 122-goal trident to take part in Barca's US tour and was in the game against LA Galaxy where he was awarded the MVP Award at the end.
The star was in the starting line up and fought throughout the 45 minutes he spent on the pitch grabbing Barca's first goal of the game with a left-footed finish from close range.
The Uruguayan needed time to adapt last season but ended up scoring 25 goals and played an important role in Barcelona's treble win scoring the winning goal in El Clasico and Barca's 3-1 UCL final win against Juventus.
Now, he's fully part of Barca's pre-season preparations and looks determined to score more goals and win more trophies with the club this season.