The Barcelona presidential candidate has once again voiced his intention to bring the frenchman to Barca and also spoke on Ramos and Casillas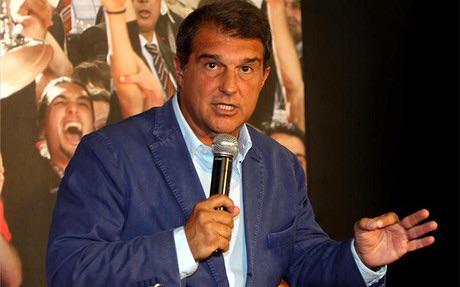 Barcelona presidential candidate Joan Laporta has reiterated his desire to bring french midfielder Paul Pogba to the club from Juventus this summer if he wins the upcoming elections.
The Catalan giants have already had a whooping €80 million bid rejected by Juve for the midfielder, a situation which annoyed Laporta, who claimed it had made Barca look "ridiculous".
However, Laporta is hoping that his good relationship with Pogba's agent Mino Raiola could play a major role in bringing the 22-year-old to Camp Nou.
"I would love to sign Pogba. I have a great relationship with Raiola. If Arda [Turan] is signed, they would be perfectly compatible," he was quoted as saying by Spanish newspaper AS.
"I want a Barcelona that belongs to everyone, I am prepared and confident. The decision on Arda will be made by Eric Abidal (who will be the Sporting Director if Laporta wins) and Luis Enrique."
Laporta also dismissed claims that Barcelona could launch a controversial move for Real Madrid defender Sergio Ramos saying it's a bid to boost his contract.
"He (Sergio Ramos) is one of the best in the world but I have Gerard Pique. I wouldn't sign him for what he represents with Real Madrid. The links with Barcelona are to improve his contract."
The former Barcelona president also slammed the treatment Madrid skipper Iker Casillas has received from the Santiago Bernabeu fans claiming it is undeserved and disrespectful.
"Casillas is a great player and a great guy. It began to fall away for him with Jose Mourinho and he's gone into a drifting period where it's best for him to go to another club."
"Booing Casillas is like Barcelona fans jeering Carles Puyol at Camp Nou." He concluded.
Laporta has been confirmed a candidate and will run to become Barcelona's next president on July 18.