The new Barca president won the elections comprehensively and will assume office by 7pm on Monday but he's expressed his thanks to every member thet made the election a success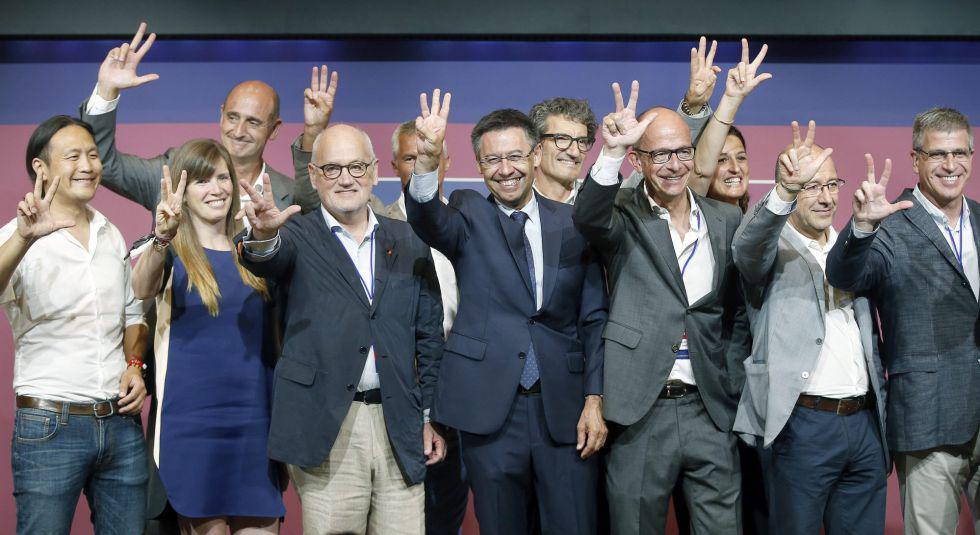 After a day of relentless optimism, Josep Maria Bartomeu finally triumphed winning the Barcelona presidential elections.
The new man had his first press conference since the results were announced and had sweet things to say, as usual.
In a happy face, Bartomeu thanked all members of the club that supported the course of the elections.
"My first words have to be for the Barça members, those who have voted, those who didn't vote, those who have not been able to come and those who did not want to take part [in the voting exercise]: thank you," he said.
"It has been a perfect day. We have shown that we are the best team in the world," he continued.
Bartomeu also revealed he will instill some of the ideas of the other three candidates into his plans for the improvement of the team.
"We will try to replicate the level of confidence shown by members, and the directors that have come before us," said Bartomeu.
The new president is also confident Barcelona will continue in their trail of success assuring the fans that a reference point will be established.
"I want to send a clear message to Barça fans around the world. It has been a long and intense day with a lot of tension."
"We will keep growing and winning if we keep giving Luis Enrique and his coaching staff the best players, and if we back the Foundation and the Espai Barça, we will create a reference point."
Bartomeu also assured the club that he will grow La Masia and the Women's football, sections where he had been duly criticised.
"We will keep growing and winning with La Masia, women's football, the Espai Barça and the number one club in financial terms.."
"If we are able in this project, together and united, we will always be stronger."
"We are a club that supports the country. We have to retain Barça's independence from the economic, political and media powers."
Bartomeu won the elections gathering a whooping 54.63% of available votes and is expected to protect the values of the club during the next 6 years.