The current financial struggles of Elche could pave way for a possible Segunda return for Barcelona B if the Catalans pay the fees owed by Elche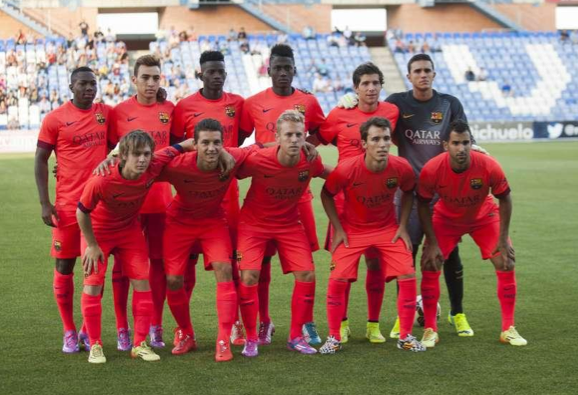 According to SPORT, Barcelona B may be able to avoid relegation to the Segunda B but are highly dependent on the actions of Elche, who could be forced to play in the third tier if they aren't able to tackle their financial circumstance.
If Elche were to be demoted to the third tier, Barça B are the only team that are capable of paying the significant fee in order to take their place in the Segunda division.
"Elche have seen themselves condemned to the Segunda A earlier this week, after administration courts ratified the decision of the Administrative Tribunal of Sport. Their debt has been the reason behind the LFP relegating them and maintaining Eibar's place in La Liga for the coming season. They could, however, also descend to the Segunda B due to not paying their footballers." SPORT wrote.
This means that if Elche aren't able to cover for their debt and pay their players after the deadline, they will be demoted to the Segunda B and Barcelona B could take their place in the second division by paying the required sum.
Elche have until Friday, the 31st of July (this week), to pay the €7.2 million to their squad. If they don't before that date, the LFP will have no other option than to leave them without a place in professional football. At this point, Barça can then enter the scene as the amount is a token for the club.
Barça B finished 22nd (last) in the league last term and were relegated alongside Racing Santander, Recreativo de Huelva and Sabadell to the Segunda B, but if Elche cannot pay, Barça's affiliate can leap back into the Segunda A with no other relegated club has the economic power to make such an immediate and large investment.
This will be good for the club as it will promote competitiveness from the players whilst also keeping the youngsters who are prone to leaving the club due to the relegation incident.