FC Barcelona have completed the treble after their Uefa Champions League triumph. The success is not down to one man but the effort of the whole Barca team.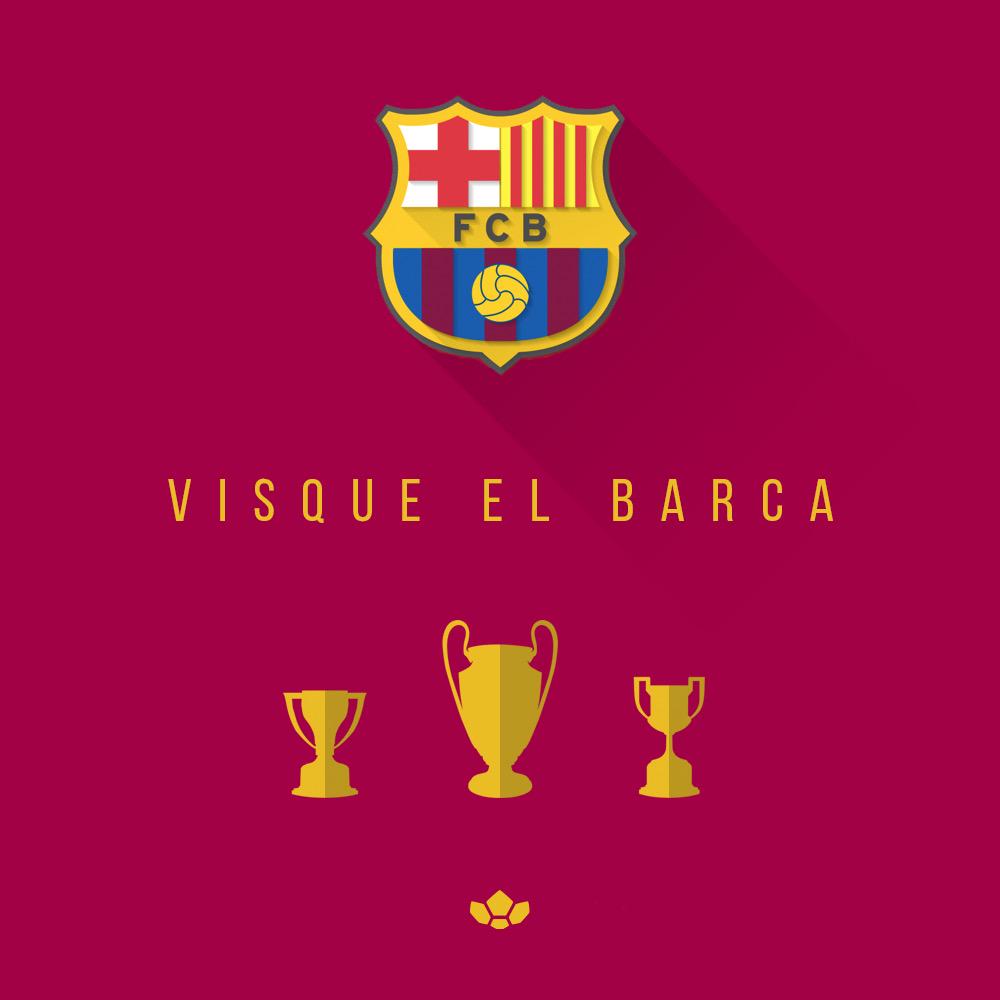 The whole team made history together and FlyBarca analyses the role each player played in the team to secure the treble.
Marc Andre Ter Stegen
The young goalkeeper was absolutely great this season. His penalty save against Manchester City in the last 16's second leg tie. Also pulled off some decisive saves against Bayern and Juventus.
Claudio Bravo
This man was great throughout the season in the Liga. His composure and command is second to none. Really saved us many times. His penalty save against Valencia was crucial to the Liga win and some last ditch tackles too.
Jordi Masip
Played only two games this season, did well though.
Dani Alves
Dani had a difficult start of the season but picked his form steadily. 12 assists is not a day's job. His assist to Luis Suarez for the Clasico decider was out of this world. He also engineered Messi's first goal against Bayern.
Douglas Perreira
Was under the shadows of Alves and Montoya but still managed to register an assist. Has potentials.
Martin Montoya
The young right-back is likely to leave due to lack of playing time. Tried though.
Gerard Pique
Has regained his place as one of the best defenders in the world. Was solid in almost every game he played this year. And.. He scored 7 goals. Ridiculous!
Marc Bartra
When called upon, he was great. Whenever he plays, Barca are solid. He also registered 4 assists.
Javier Mascherano
Was very strong, one of the most underrated Central Backs. Got 2 great assists.
Jeremy Mathieu
He scored 3 goals this season all great goals. The first was from a direct freekick, the second was in the Clasico II and the third gave Barca a 1-0 win at Celta Vigo.
Thomas Vermaelen
Was injured. But his conteibution was divine. He absorbed the injuries of all players making them injury-free. Joking! Played just one game and showed class.
Jordi Alba
Was at it again, always running. I can remember that great run against Athletic Club. Was awesome, gave 7 assists.
Adriano Coreia
Was giving lots of chances by Luis Enrique and didn't disappoint. Was great.
Ivan Rakitic
8 goals and 10 assists. Blended well and fast with the team. His goals against Cordoba, Manchestr City and Juventus were very important. A great signing.
Xavi Hernandez
Showed how important he is. He is far from being finished. Despite having limited playing time, El Maestro was a beauty this season. Stats cannot define him. But.. He's leaving.
Sergi Roberto
A youngster that plays everywhere in Midfield. A typical Barca element but he needs to be loaned out.
Sergio Busquets
The best Defensive Midfielder in the world, it's as simple as that. His 94th-minute goal in the 1-0 win against Valencia was crucial.
Andres Iniesta
They said he's finished, they're wrong. Don Andres gained form at the best possible time. His games against PSG and a man of the match display in the UCL Final says a lot.
Rafinha Alcantara
This guy is one of the best youngster in the world. His trickery and confidence is great for such a young lad. Has a future here.
Lionel Messi
58 goals, 27 assists, 250+ successful dribbles, almost a billion Chances created, 1000+ nutmegs. That's if you want to use stats. But if you don't use stat, he's beyond description.
Luis Suarez
A great signing. Saved us a lot, against Real Madrid, Juventus, Almeria, so many times. Missed 4 months of football but got 25 goals and 22 assists, INSANE!
Neymar Jr
Deserves a Ballon d'Or nomination this year. 39 goals, 8 assists is something else. Was top scorer in the UCL (with Messi and Cristiano) and Copa del Rey. Ouch!
Pedro Rodriguez
Not a regular starter. His goal against La Real wrapped the game up, provided the assist for Neymar's winner against Juve. 11 goals and 7 assists ain't bad at all.
LUIS ENRIQUE
All I will say is – THANK YOU LUCHO! YOU MADE THIS POSSIBLE!
CHECK THESE OUT:
Treble Winners!
Messi, Iniesta And Neymar Shines
Messi Voted Best Player In UCL History