The Barcelona midfielder now has a personal quadruple in 2015 but the fourth turned out to be a much bigger trophy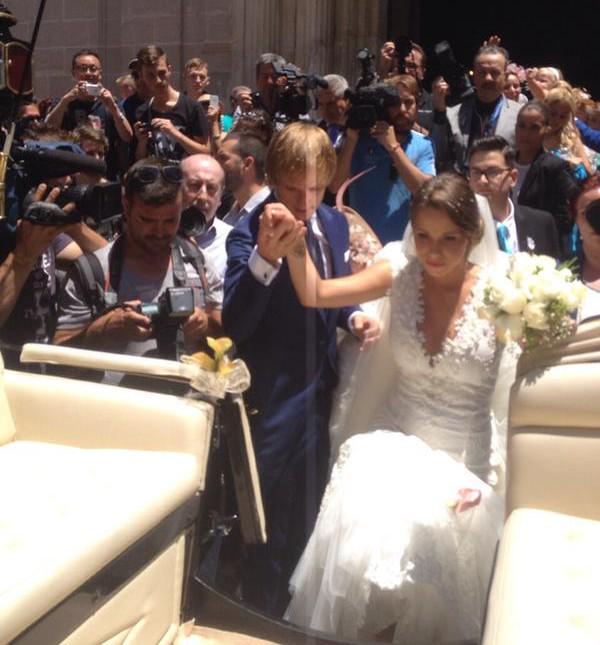 It is a period of inexplicable bliss for Croatia and Barcelona midfielder Ivan Rakitic as the treble-winning star finally got married to his long term girlfriend, Raquel Mauri inSeville.
Rakitic's relationship with Raquel have been existent for a long time as the Beautiful lady is a proud mother of Rakitic's daughter Althea.
Both parties have previously made it publicly known that they'll be getting married in the nearest future.
Weeks ago, Rakitic got a spanking threat from his Wife after breaking the news to her that the Barcelona players plan to cut his hair short if they won the treble.
"I'll first of all kill the person who cuts the hair, then I will kill you [Rakitic]." Raquel joked.
They are now officially happily married with a daughter and will keep on working hard for more Children and more trophies to their cabinet.