The right-back's agent has confirmed that the star is heading to Inter Milan but they are waiting for the 'go-ahead' from Barca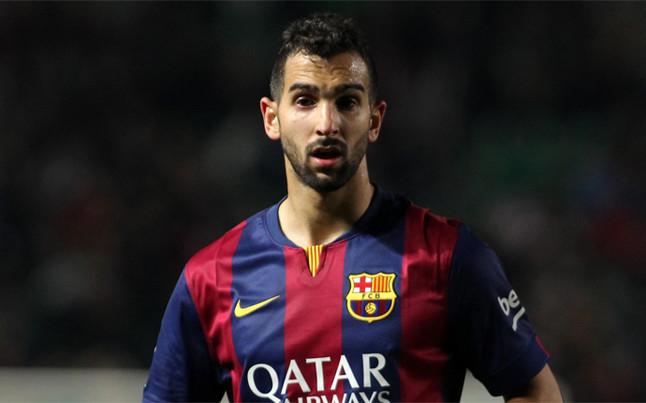 The Agent of Martin Montoya, Juan De Dios Carrasco, has made it clear that the right-back will leave the club following an agreement to move to Italian club Inter Milan.
Carrasco made it clear that Montoya is 99% certain to leave the club but he is waiting for a clearance from Barcelona.
"We can say that we're waiting for Barça to give the all clear for Montoya's move to Inter to become 100 percent," Corrasco revealed.
He went on to hit the nail on the head saying:
"We already have an agreement [with Inter Milan]. It's a matter of days [before Montoya joins Inter]."
Corrasco also explained the nature of the transfer saying it will be a two-year loan but the transfer figures were not determined.
According to reports, the two-year loan deal will cost Inter Milan a fee worth €1.5 million, with a price of around €8 million if they wish to sign him in 2017 (when the loan deal expires).
"He [Montoya] is ready to fly to Milan as soon as everything is closed, we are just waiting for Barcelona." Corrasco enthused.
Montoya has found it hard to secure a starting spot for Barcelona over the past years, and his hopes got drowned with the addition of Aleix Vidal from Sevilla.