Just days after being praised by former Barcelona coach Pep Guardiola, Laporta has gained the support of Johan Cruyff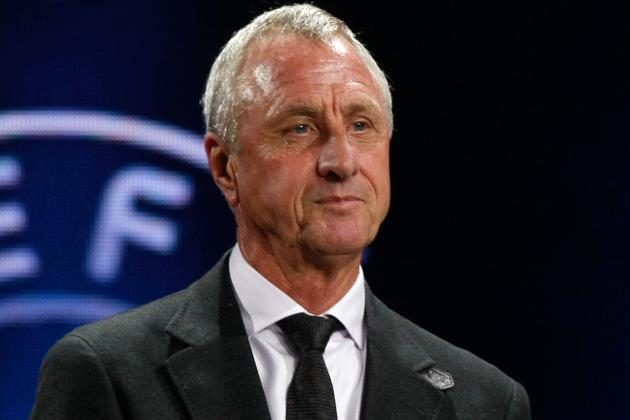 Barcelona ex-president (2003-2010) Joan Laporta, who is contesting for the post once again continues to make the headlines.
Laporta announced on Saturday that former Barcelona player and coach Johan Cruyff will be involved in his electoral campaign, stating that the Dutch is "motivated, full of ideas and wants to do things."
The Barcelona presidential aspirant has stated that it is a privilege that Johan Cruyff, who is one of the pillars of Barca's success today, is able to join him on his electorial adventure.
Laporta also recalled upon the support he received a few days ago from Barca's most successful manager ever, Josep Guardiola, who – unfortunately – won't be able to vote on July 18.
"I am very grateful with what Pep [Guardiola] has said and with the support he has given me. He has already expressed marvellous words about me."
Joan Laporta's team, with respect to the former Barcelona players who are joining him, is starting to take shape and provide huge threats to Josep Bartomeu.
The president candidate has already unveiled that Enric Masip (handball) will be one of those invited to present the plan that he has with regards to Barcelona's teams, not only football.
At the same time, Laporta can rely on the support of Gaby Cairo (Ice hockey), Javi Rodriguez (futsal), Roger Grimau, Audie Norris and Roger Esteller (basketball), as well as his sporting director Eric Abidal and La Masia director Jose Ramon Alexanko, the last two of whom are ex-Barca stars.
Laporta has already presented some of his ideas for the club if he's voted president, and the man is not in anyway slowing down on his plans of enriching the Catalan giants. Read Some Of Laporta's Plans For Barcelona If Voted President.
Credit: SPORT