The Real Madrid legend has spoken his mind on what he feels about Barcelona's Lionel Messi saying the Argentine is on his way to becoming the greatest footballer ever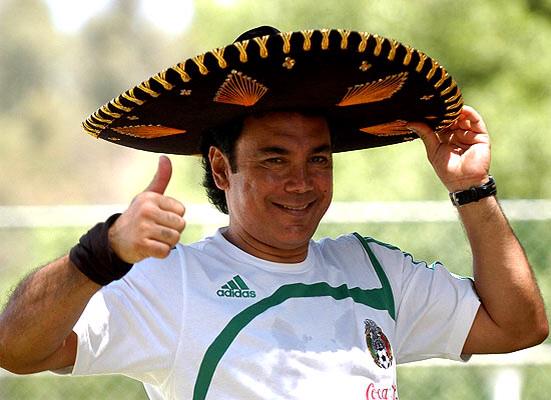 One of the greatest figures to ever wear a Real Madrid jersey – Hugo Sanchez – has taken his time to praise Barcelona's Lionel Messi saying the star will – most likely – end up becoming the greatest footballer to ever grace the planet.
The former Mexico striker has seen that Lionel Messi, a pride for Barcelona and Argentina, is on his way to becoming the best player in the history of the beautiful game.
Hugo Sanchez, considered by some as one of the greatest footballers ever (or at least – the greatest goalscorer ever), is the latest person to recognise the magnitude of Messi's masterclass and has said the 28-year old is on the right path towards becoming the best footballer ever.
"Pele was always my reference point, but I noticed that Maradona started to compete with him. But Messi is already treading on his toes or equalling Maradona's ability, and I believe that it won't be long until he is as good as or better than Pele." the 5-time Pichichi trophy winner said.
Sanchez went on to comment on the idea that Messi's lack of international accolade gives Pele and Maradona an edge over him.
"Messi doesn't have a Copa America title or a World Cup. Will this mean that Messi will miss out on being regarded as the best player among footballing greats? We'll see." he said.
However, Messi is widely considered by a large number of football fanatics as the greatest football player in history.
Hugo Sanchez played for Real Madrid from 1985 to 1992 joining Los Blancos from Atletico Madrid and is the 3rd highest goal scorer in La Liga's history.