The upcoming Barcelona presidential election is heating up, there are no favourites as all candidates are offering mouth-watering manifestos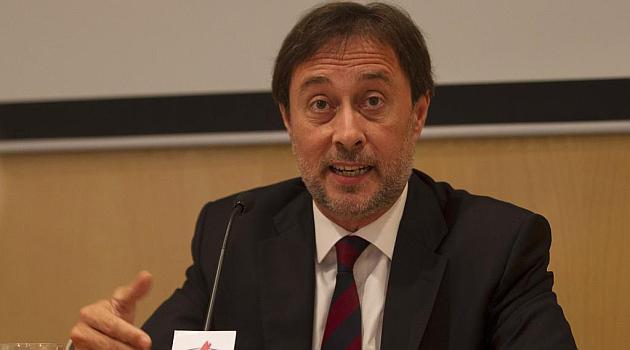 All due respect to other candidates but it is fact that the highly-anticipated elections is a contest between three main candidates. The incumbent, Josep Maria Bartomeu, who looks to be the front-runner following his 'injury time' acquisition of Aleix Vidal and the renewal of Luis Enrique, Dani Alves, Pedro and Jordi Alba.
However, the two candidates that are most-likely to topple Barto are former president Joan Laporta and another man with Barca DNA Agusti Benedito.
FlyBarca brings you some key quotes by these two candidates that 'may' give them valid reasons to dethrone Bartomeu as Barca's president.
AGUSTI BENEDITO (Second highest voted candidate in the 2010 elections)
Experience and Why stand?: "The last elections were five years ago. We said we wouldn't make an opposition and that we'd present ourselves again. We have done the best service to the club by not making an opposition and we have limited our public appearances. During these past five years, I have had the honor and the privilege to listen to thousands of culés. Over 600 meetings and more than 50,000 kilometers around Catalunya to know the culés' opinions. Our program derives from 2010 and from the continued contact with FC Barcelona socíos, that's why I'm able to present an independent, transverse candidacy"
Capability: "Our candidacy is solid and complete, so I believe in our project. With the motto 'It is time' I want to emphasize this elections' transcendence."
Plan: "'Let's do it together' [Benedito's motto for candidacy] means that Barça's main axis is unity. We culés live it as something unique. It's true that right now, Barça is at risk of going through serious moments. We must see Laporta's good deeds, Rosell's good deeds and also Bartomeu's. In this stage we have to focus on the good things, because the upcoming challenge is of stratospheric dimension."
Election date: "They must believe a lower voter turnout benefits them. It [July 18] is not the best day."
If Benedito Wins: "If we win, we'll ask the socíos in the first assembly to dismiss the Social Action of Responsibility [against Laporta's board]. There are 17 families that have been going through a hard time."
About Qatar: "I'm sure it will not be anymore. Qatar must be far away from Barça. They represent the financing of the international jihadist terrorism. We have one, two and even three other choices that are willing to pay us more money than Qatar."
Transfer – Paul Pogba: "I talked first with Andrea Agnelli [Juventus President] and then personally with Pogba. He asked for €12 million as net salary, and €80 million as transfer fee."
About Bartomeu's die-minute activities: "He [Bartomeu] can do as he pleases, it was his right as the president but it was an electoral move. Bartomeu said he wouldn't renovate Luis Enrique's contract before the elections and he did just that. It's not the first time [that he has reneged on his word]."
Pact with other candidacy?: "We will continue until the end with the purpose of winning the elections. At the end, it will be decided between Laporta, Bartomeu, Benedito and Freixa."
JOAN LAPORTA (Barca president from 2003-2010)
On the Coach: "It's fair that Luis Enrique continues at Barça. He's returned the Cruyff philosophy to the scene with some variations, like Rijkaard and Guardiola did. We are in agreement that he should continue."
Transfers: "We are thinking of players than can adapt to our model. I know a lot of agents and I'm communicating with them."
On La Masia: "It's a question of identity and an important pillar to create a sustainable and solid club. We want La Masia to function well again. It's allowed us to achieve great success. We want players coming out of La Masia for the first team at a high level, like with Iniesta, Busquets, Pedro, Xavi and Messi."
About Unicef and Qatar: "I don't understand people who say the only option for success is Qatar. Either they are working there or they have have something to explain. We prefer to be linked with Unicef. We don't share political regime in Qatar. It gives the impression anything can be bought for money; that is not Barça. We are Unicef. They are Qatar."
Rosell and Bartomeu: "I see no similarities between them and my model. Now La Masia is dismantled. We left them the best Barça in history to enjoy and they've ended up in Qatar, with Barça B relegated."
Elections – July 18.