The Catalans are currently the Second most valuable sports team but looks set to jump Real Madrid into top spot as reported by Forbes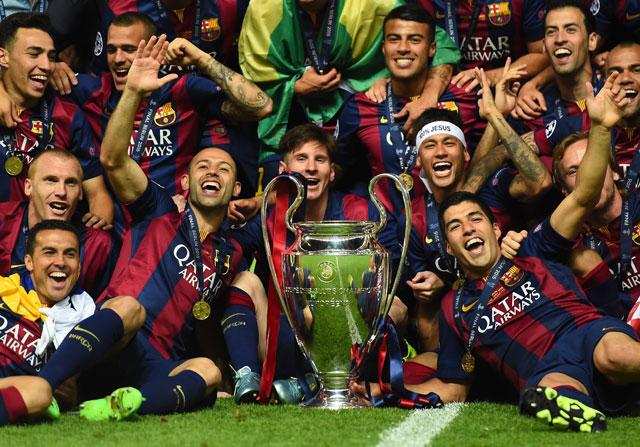 FC Barcelona looks set to top Real Madrid as the world's most valuable sports team.
A report by forbes on their official website claims the Catalans are likely to achieve a record revenue for the year and will take top spot for the first time in the Club's history.
In the latest ranking, Real Madrid were valued at $3.26 billion, the most of any sports team and their rivals Barcelona were a close second at $3.16 billion. But things look set to turn around for Barca thanks to the historic treble win.
Forbes also claim Barcelona got a whooping €57.9 million for winning the Champions League alone and states that the Catalans' revenue should be €600 million for the 2014-15 season, a record (in local currency) for a soccer team.
Real Madrid on the other hand had a trophy-less year and lost in the semi-finals of the UCL to Juventus, therefore, their revenue will likely not exceed €560 million for 2014-15.
Forbes also stated: "The 40 million differential in revenue in favor of Barcelona will also mean their operating income (in the sense of earnings before interest taxes, depreciation, amortization and player transfers) will again exceed Real Madrid. Add to that the Catalans' pending extension of its shirt deal with Qatar Airways, which will be worth twice the current agreement beginning with the 2016-17 season, and a strong case can be made that Barcelona is now soccer's most valuable team."
If this happens, it will be the first time ever the list is topped by FC Barcelona.
READ THESE:
10 Amazing Quotes About Busquets
6 Barca Players In La Liga Best XI
Get The Best Articles About Barca