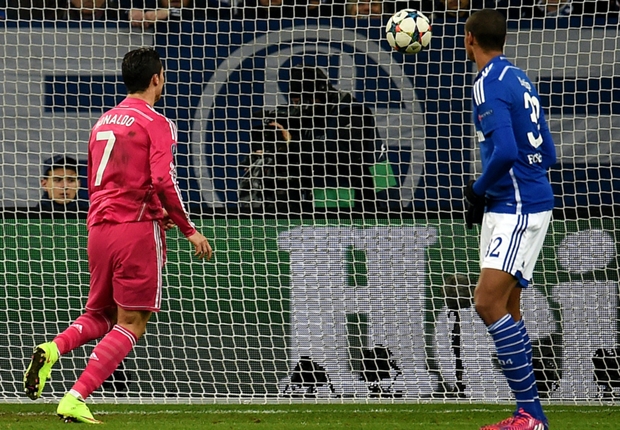 The Brazilian defender Marcelo has insisted the Real Madrid Play maker Cristiano Ronaldo is not obsessed with scoring goals in the wake of his header in the 2-0 Champions League win over Schalke to end his goal drought.
Cristiano Ronaldo, 30, opened the scoring at the Veltins Arena after 26 minutes of play, ending a three-match goal drought in the process, before Marcelo rounded up the match in the 79th minute with a fine strike from the edge of the area assisted by CR7.
"Cristiano is not obsessed with scoring goals," Marcelo told Canal + when asked about the Portuguese attacker's 37th strike of the season.
"Goals always come in the end when he works hard and the team works hard, too. The most important thing is that we won."
The Brazil International then went on to stress that the tie is by no means over just yet, irrespective of Madrid's first-leg victory, before adding the Santiago Bernabeu side are slowly getting back the good feeling from earlier this season.
"The tie is not finished just yet. We remain humble. Anything can happen. We have to work like we did here in Gelsenkirchen in order to progress. Schalke are a great team and made life hard for us. We hold the advantage, but nothing has been decided.
"This game help us get back the good feeling from 2014. We are on the right path again. We enjoyed ourselves on the pitch."
The second leg is scheduled to take place at the Bernabeu on March 10.