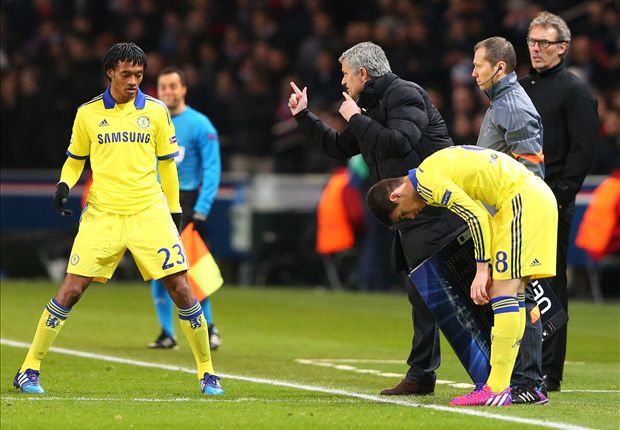 Chelsea manager Jose Mourinho accepts that Paris Saint-Germain deserved to beat his side in Tuesday's 1-1 Champions League draw.
Edinson Cavani's second-half header leveled things up for PSG as it cancels Branislav Ivanovic first half goal which had put the visitors ahead shortly before half-time in the first leg of their last-16 tie.
Mourinho saw his team beaten 3-1 at Parc des Princes last season and was much more pleased with how his Blues fared in the French capital this year, despite accepting that that they were the inferior side.
"The first half was all ours," he told reporters. "PSG allowed us to have the ball and rarely pressured us but the second half was different.
"We were aggressive and always tried to play quickly and directly. I think the 1-1 result is a good reflection of what happened, thanks to some great saves from our goalkeeper.
"To be honest … If anyone deserved to have won it was PSG, not Chelsea, but everything is open for the second leg. PSG are a fantastic team so I think we did really well."