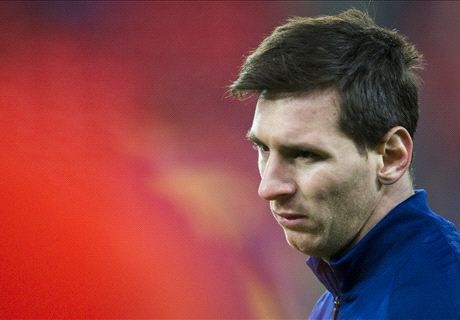 Barcelona ace Lionel Messi admits he is a very different player to the same Messi we knew ten years ago.
The Ballon d'Or winner for the year 2009, 2010 2011, & 2012 has reached 300 games in La Liga for the FCBarcelona and has earned 95 caps for Argentina, despite still being only 27.
Having enjoyed a largely injury-free start to his senior career, the forward has struggled in the past 18 months with some muscular problems and he concedes he must now manage his body differently.
Speaking at a sponsor's event, he said: "I am not 17, 18, 19, 20 or 21 years old any more, when your body doesn't feel the strain.
"You get older and you feel it. Now I make more of an effort to look after myself at half-time and be careful about what I eat.
"I have changed a lot since I first started out. I'm more mature and I have learned things both on and off the pitch. Some of the old Messi is still here, but not much."
Messi also spoke about his future with the club despite rumors that he would leave the Camp Nou club at the turn of the year but the forward is adamant he is now happy once more with life at Camp Nou.
"I feel fine," he added. "I'm happy with the way things are going.
"I want to keep helping this team. Last year was not a good one for us. There were too many problems on and off the pitch. But I hope all that changes this year."