Lionel Messi went rampant on his 300th Liga game for Barcelona by scoring his 23rd Liga hat-trick to help Barcelona secure a comfortable 5-0 victory against Levante.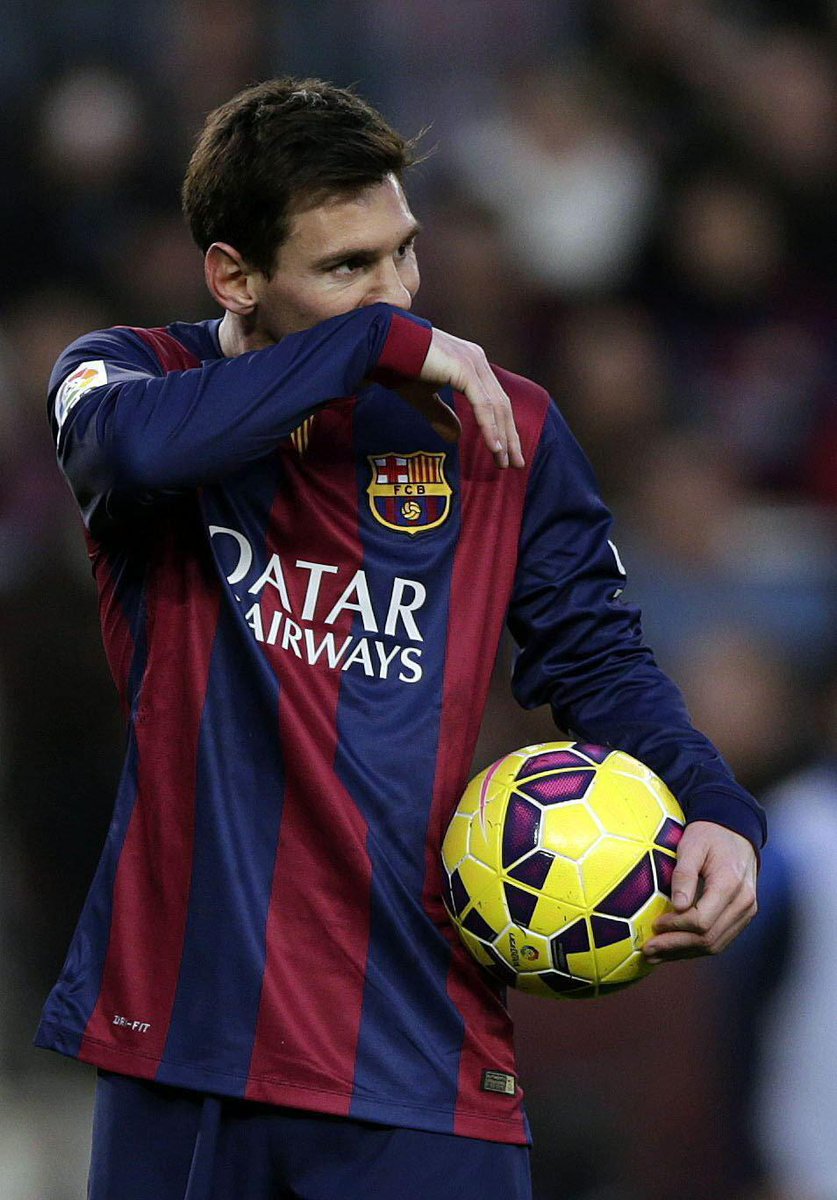 Goals from the trio of Neymar, Messi and Luis Suarez ensured Barcelona a staggering 11th consecutive win.
The game started with the Blaugrana dominating all areas of the game and Neymar opened the scoring after latching unto a magnificent pass from Messi to unintentionally lob the Levante goal keeper. The goal was Neymar's 17th of the campaign and the Assist was Messi's 107th assist in La liga, making him the all time assist leader as far as stats could go.
Messi continued to torment the Levante backline and got the ball in the back of the net but was flagged offside although replays showed the Argentine was clearly onside.
That didn't stop the 'Messician' from bagging a goal as the forward drilled home a shot after latching unto a Bartra pass.
The Blaugranas entered into the 2nd half already winners and Messi added a second after scoring a fine square ball from Pedro.
The hosts kept on torturing Levante and Pedro, Messi, Neymar all came close to adding to the tally.
The referee then added two pinches of salt to Levante's injury by awarding Barcelona a penalty after Neymar was fouled inside the box. Messi stepped up to take the kick and slotted it home easily, sending the Keeper the wrong way to complete his hat-trick for the night, a joint record 23 liga hat-tricks.
Barcelona continued their dominance and didn't give Levante even the slightest of chances. The frogs didn't have a shot on target for 90% of the game.
Luis Enrique brought on the third sharp edge of the deadly Barcelona trident, Luis Suarez and the Uruguayan made his presence felt by scoring what some may call 'the goal of the season.'
Mascherano played a long ball to Adriano at the left of the pitch and the Brazilian made a delightful cross into the box, Suarez was on hand to fire home an acrobatic bicycle kick with his left foot. That was the Luisito of Liverpool!
As the game went on, Messi could have added a fourth but was beautifully denied by Levante's keeper.
With the win, Barcelona are still in 2nd spot, one point behind Real Madrid who beat Deportivo 2-0 in saturday's fixture.