The Blaugranas are in impressive form of recent, registering a staggering 10 consecutive wins in all competions.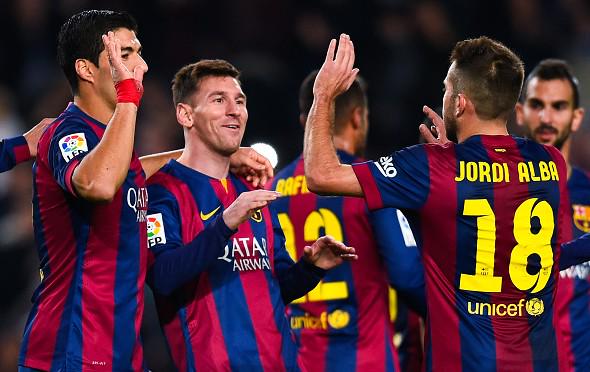 Barcelona are currently the most in-form team in Europe and questions are being asked on who/what has really triggered their recent run of form. Some say it is the emergence of an on-form Gerard Pique, others say it is because of Lucho's system.
However, FlyBarca believes this interesting period for the Azulgrana outfit is not based on just one factor, therefore, we present to you – 7 factors that have led to Barca's recent impressive run of form. Enjoy!
7 Factors That Prompt Barcelona Recent Impressive Run Of Form
1. Luis Enrique's Squad Rotation.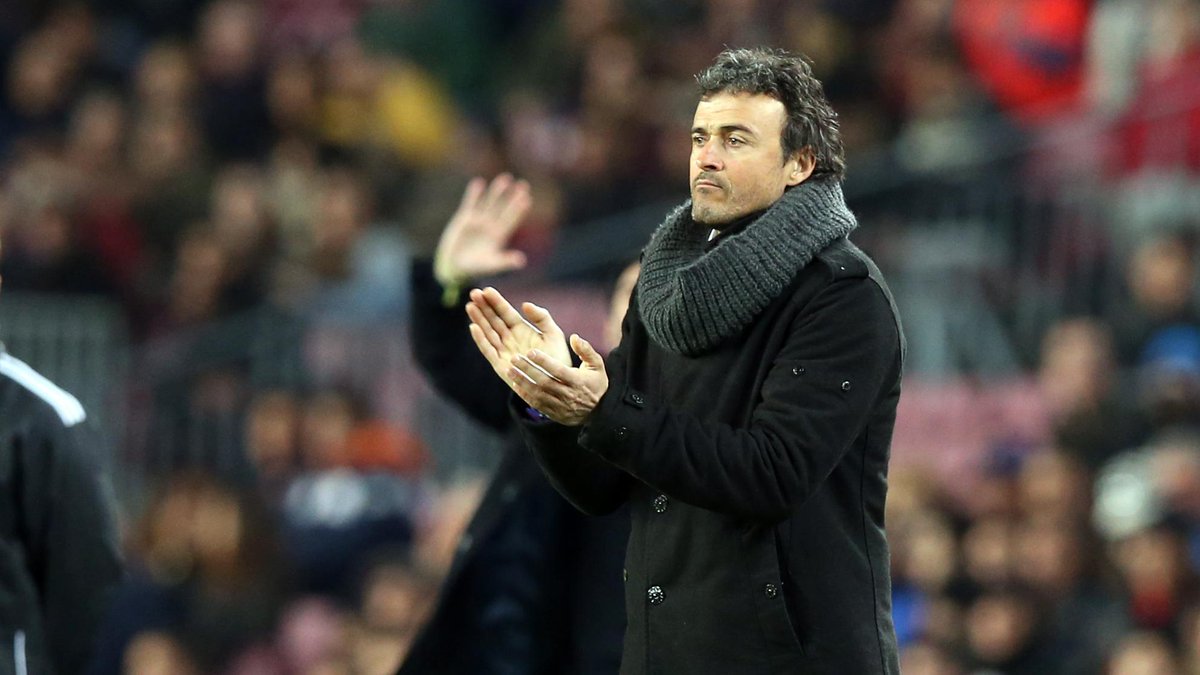 At one point of the season, Barcelona fans and the Media strongly criticised the manner at which Luis Enrique rotates his starting XI. Examples are: resting Messi at the Anoeta, benching Suarez and Neymar at Almeria, starting Mathieu over Alba in the Clasico e.t.c. However, these rotations are beginning to pay off as Barca players are playing with agility and strength whilst other teams players are fazed with fatigue and tiredness. Kudos Lucho!

2. Gerard Pique's Outsanding Form Of Recent.
Pique Out! This was the trending topic about the defender at the start of the season. However, the Spaniard seems to concentrate more on his game recently and has obviously returned to his best, retaining his space in the Starting XI. He has notched up a personal career record of 5 goals for Barcelona this season and has proven to become the main man in Lucho's backline. Piquenbauer!

3. Competition Amongst Barca Players.
The competition in the present Barca squad is intense from the Goalies to MSN. Ter Stegen wants to topple Bravo, Rafinha wants to prove himself, Rakitic wants to dethrone Xavi, all players want to prove their ability and this is really helping the team. Visca Blaugrana!

4. The MSN Factor – Messi, Neymar, Suarez.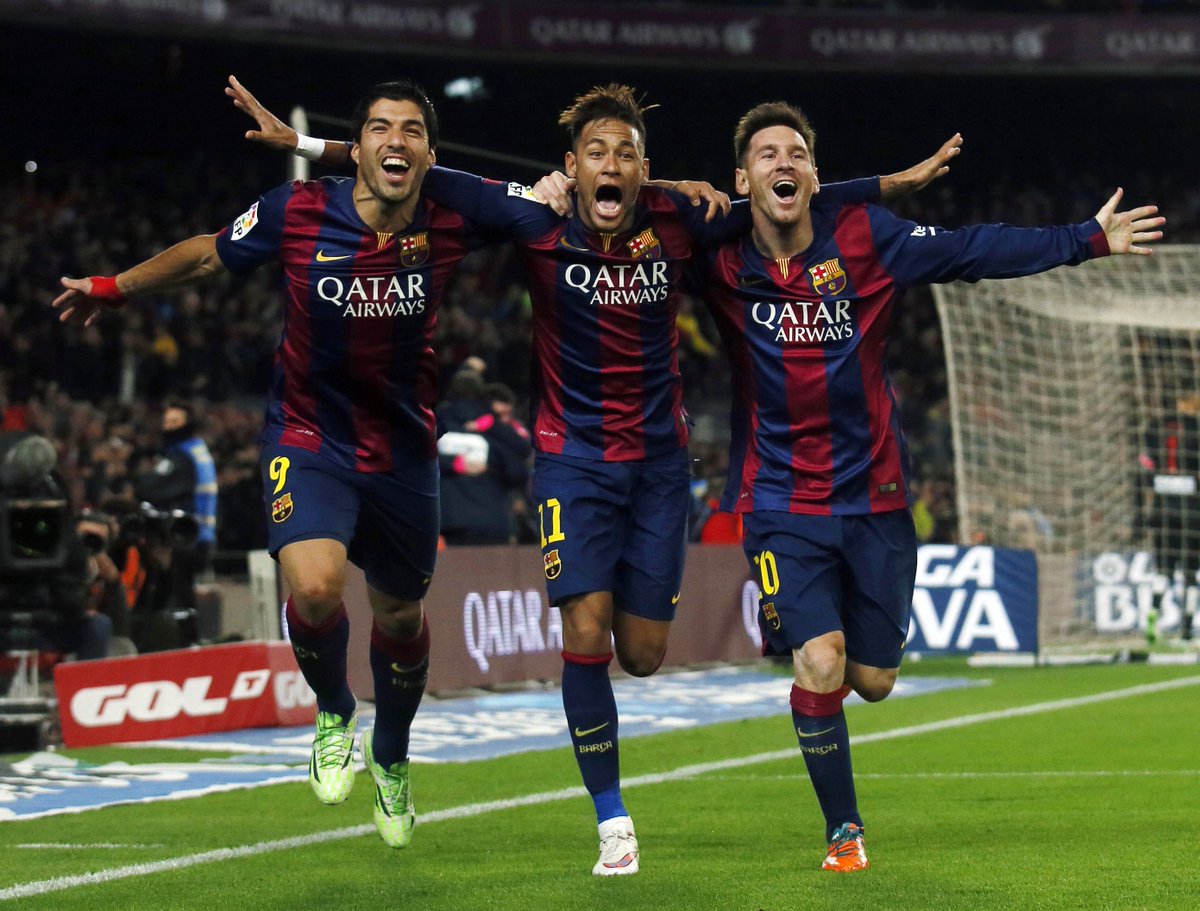 Oh my! This trio are currently the deadliest in world football. Their ability to torture defenders is something you can't find elsewhere. Four defenders aren't enough to mark them because one creates space for the others to cause problems by dragging two or three players away from their defence line. The trio have directly contributed to 96 goals so far for Barca in all competitions of which 68 are in La Liga. Their presence in the frontline alone instills fear into the hearts of opposition defenders. Outrageous! Deadliest trio!

5. Lucho's Alternative Tactics And Playing Style – Plan B.
Right now, Barca don't just stroke the ball around looking for space to pounce on, the recent emergence of counter attacks have been crucial. Also, the ability to defend set pieces and score from dead balls have really improved. This is what has been missing in Barcelona for a long time. Thank God we found it. Força Barça!
6. Messi Can't Be Stopped.


Barcelona are really lucky to have a wizard in their team. Messi is clearly a cheat, words can't describe him. The Argentine so far has 34 goals and 17 assists to his name and has directly contributed to 19 goals for Barca in 2015. He has the highest number of successful dribbles in La Liga, most Assists, most chances created, and is second on the highest goals scorers chart with 23 goals. Christ! King Leo Rules!

7. Barcelona Response Unit.
I really don't know whether Luis Enrique consulted an Oracle for this, but it's really fascinating. Barca no longer waste time to reply a goal. The team have replied a goal before 10 minutes of conceding 11 times this season. They replied Villarreal's goal in the Copa just under one minute. Bilbao and Atletico Madrid are other victims of this Barcelona Response Unit. Well said by the mighty Ray Hudson. Amazing!

Barcelona are in no doubt playing their best football since over two years and it's a thing to be happy about. We just hope this magnificent form continues for a long time. VISÇA EL BARÇA!