Barcelona defeated Valencia with a hard fought 1-0 win at the Mestalla thanks to a 94th minute goal by midfielder Sergio Busquets.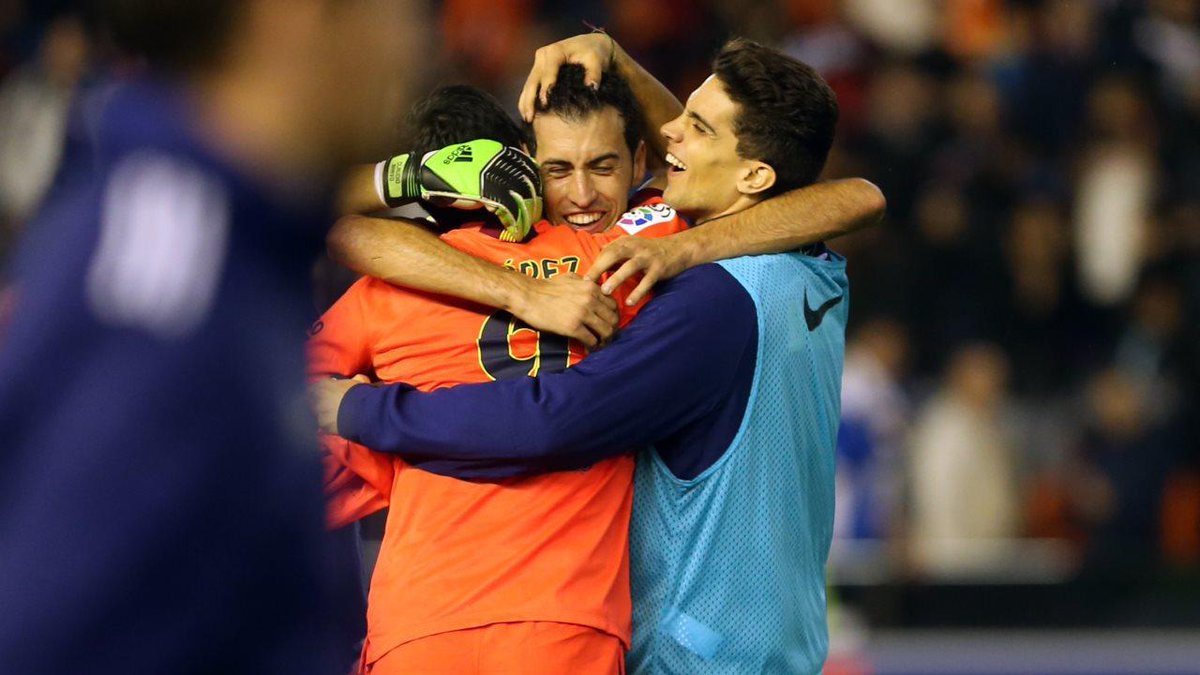 It all looked like it was over for the Blaugrana and they have surrendered a precious two points until a fine play from Messi got the ball in the Valencia box before 'Busi' scored with a rebound from a saved Neymar Shot.
The referee didn't favour the Catalans at all by ruling out a Suarez goal, with replays showing the Uruguayan was 100% onside. The game ended with Joy but tragedy befell the visitors when a Valencia fan threw a bottle at Lionel Messi who was harshly shown a yellow card for complaining.
However,
FlyBarca
rates the Barcelona players.
Valencia 0-1 Barcelona Player Rating
Claudio Bravo: 8.5
Dani Alves: 6.5
Gerard Pique: 8.5
Jeremy Mathieu: 6.0
Jordi Alba: 7.0
Javier Mascherano: 7.0
Sergio Busquets: 8.5 (MAN OF THE MATCH)
Xavi Hernandez: 6.5
Luis Suarez: 7.0
Lionel Messi: 7.0
Neymar Jr: 7.0
SUBS

Ivan Rakitic: 6.5
Rafinha Alcantara: 6.0
Pedro Rodriguez: 6.0
Have You Read:
Match Report: Valencia 0-1 Barcelona