FC Barcelona have taken one step forward and will be confident of progressing to the last 16 of the Copa del Rey after securing a comfortable 4-0 win against third tier team Huesca in the first leg at Estadio El Alcoraz on Wednesday.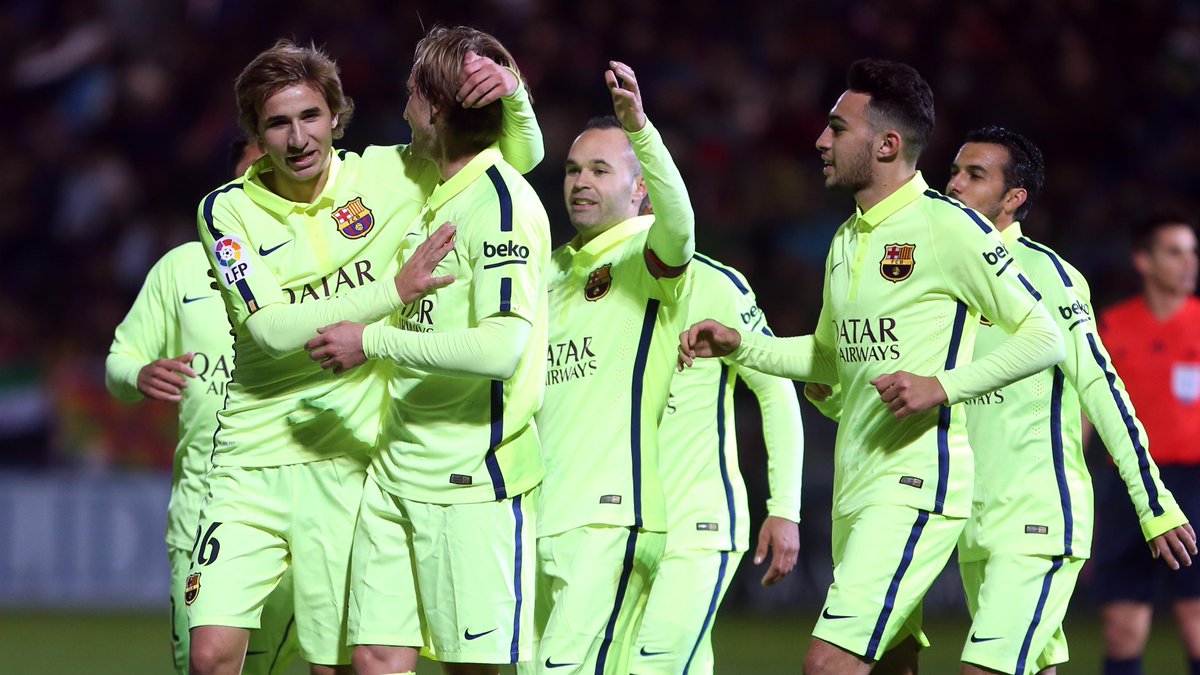 Midfielder Andres Iniesta returned to the team in the starting lineup as captain and didn't disappoint, scoring a goal and creating another.
Also, young Barca B defender Edger Ie was handed his official first team Debut. The 20 year old was introduced in the 2nd half to replace Jeremy Mathieu and also played well.
Huesca were at all no match for the visiting Barca who needed just 16 minutes to lead 2-0. New signing Ivan Rakitic got the ball rolling with a superb direct free kick from around 25 yards to leave the Huesca goal keeper beaten.
Andres Iniesta then made his presence felt as he doubled the lead on 16 minutes when he hammered in an effort into the corner from the edge of the box.
Pedro then extended the advantage six minutes before the break after cutting in on his right foot and squeezing a strike past the goalkeeper. 3-0 at half time.
Huesca almost reduced the deficit on 50 minutes but Tyronne del Pinocould only fire wide when well placed.
However, Rafinha Alcantara made it 4-0 when he scored via a deflected effort on 71 minutes.
Huesca were not that woeful in the game as they forced Barca goal keeper Marc Andre Ter Stegen to 6 saves.
This is Barca's 6th win in a row and the Catalans will enter into the 2nd leg with 100% confidence of progressing into the last 16.