Brazil Legend Romario believes new Selecao captain and Barcelona forward Neymar can become an even greater player than his Barcelona team-mate Lionel Messi.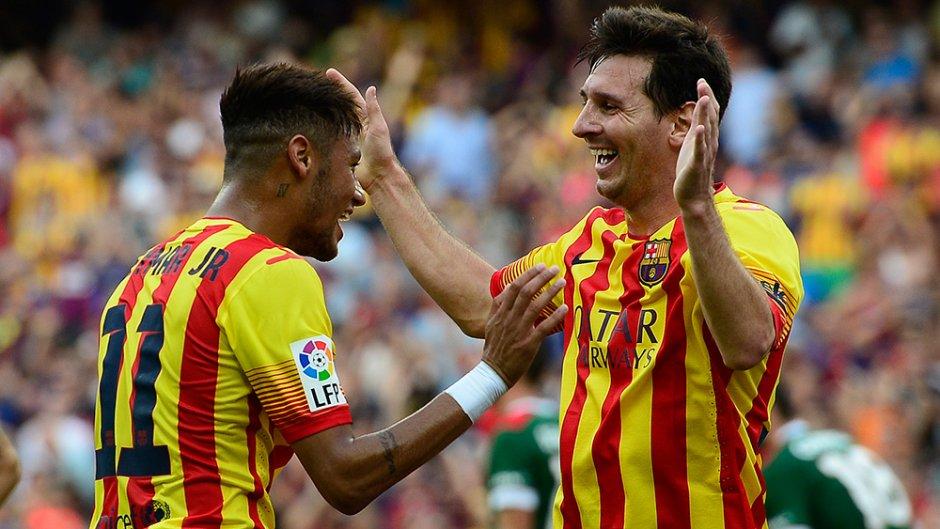 Neymar was one of the stars of the 2014 World Cup, playing a key role in the host nation's run to the last four, only to miss their semi-final loss to Germany with an unforgettable back injury sustained in the previous round against Colombia.
Messi on the other hand led Argentina to the final, where they were beaten 1-0 by Germany, and was awarded the Golden Ball for his magnificent performances.
However, Romario, who lifted the World Cup in 1994, has no traces of doubt that Neymar is destined to leave a greater mark on the game than his Barcelona team-mate.
"He has everything to be bigger than Messi," the legendary striker said of his compatriot in an interview with Revista Trip.
"Messi is already a part of history but Neymar can make an even bigger impact.
"Messi may not have another World Cup in which to compete and win, but Neymar has three or four more to contest."
Romario also believes the 22-year-old trickster, who has 42 strikes to his name for Brazil so far, will soon surpass his tally of 55 goals for his country but joked that he himself will always be the best player his country has ever produced.
"In relation to goals with the national team, he will go beyond me," the 48-year-old conceded.
"But Romario is unsurpassable! He will only get more goals.
"He may reach 1,000 goals but nobody will ever be like Romario!"
Neymar failed to add to his tally when Dunga's men beat Austria 2-1 in Vienna on Tuesday evening, in what was the Selecao's final Gillette Brasil Global Tour outing of the year.