Neymar Is The Most Influential Man In Brazil.
FC Barcelona winger Neymar Jr. has been recognized as the most influential man in Brazil according to the local magazine Forbes, beating the likes of David Luiz, Kaka and Pele.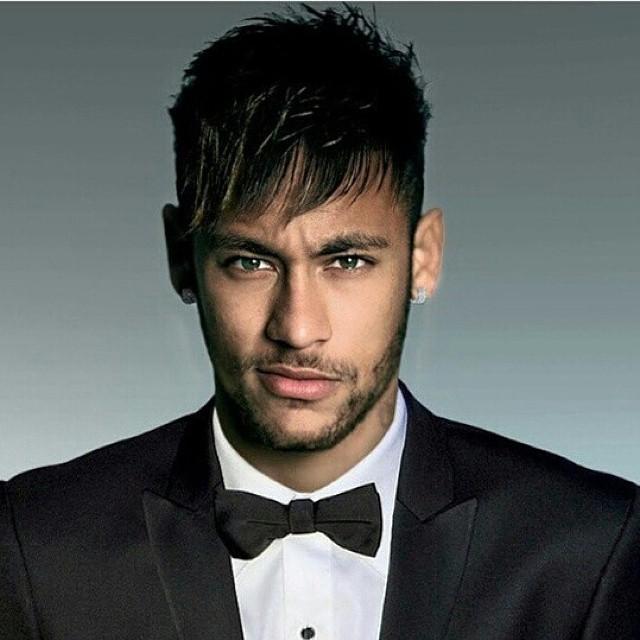 The rating is calculated based on the frequency of references to a person in the press and the number of subscribers on social networks with the 22-year old boasting a staggering 15 million followers on Twitter, 48.5 million on Facebook and 12 million on Instagram.
The attacker is joined in the top 10 by fellow Barca teammate Dani Alves who lies in 6th position.
In second place is the PSG defender David Luiz, ahead of the writer Paulo Coelho.
TOP 10 MOST INFLUENTIAL MEN IN BRAZIL
1. Neymar – footballer (FC Barcelona)
2. David Luiz – footballer (PSG)
3. Paulo Coelho – writer
4. Ivechi Sangalov – TV presenter and singer
5. Gisele Bundchen – supermodel
6. Dani Alves – footballer (FC Barcelona)
7. Pele – ex-footballer
8. Roberto Carlos- football coach (Sivasspor)
9. Caetano Veloso – musician
10. Luciano Huck – TV presenter.
To Complete The Top 20 Are:
11. Kaká
12. Luis Felipe Scolari
13. Cláudia Leite
14. O fenômeno Ronaldo
15. Gilberto Gil
16. Felipe Massa
17. Chico Buarque
18. Romário
19. Muricy Ramalho
20. Angélica
Have You Read:
Top 10 Most Important Barca Players
Romario: Neymar Will Surpass Messi But Cannot Be Better Than Me.