The Barcelona forward Neymar Jr scored twice in Brazil 4 – 0 trouncing to Turkey, Neymar scored the first and the last goal for Brazil on Wednesday. Brazil whom has been in a fine form since world cup thrashing by the world champions Germany and 3rd runner up Netherlands.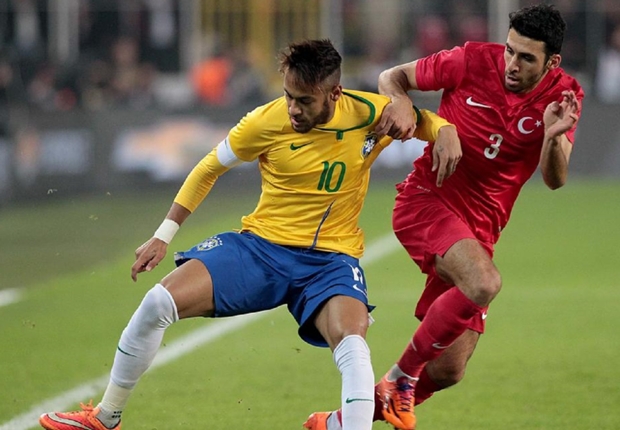 Since Dunga arrival Brazil's performance has been improving continously. Brazil has won all their five matches under Dunga without conceeding a goal. Which they also repeated their 4 – 0 win to Japan, in Instanbul, Turkey. Neymar scored the first goal of the match 20 minutes as he poked the ball beside Turkey's Goal keeper Volkan Demirel. Neymar and Adriano also cost commotion in Turkey's box as Semih Kaya scored his own net, as he also doubled the lead.
Before the break chelsea man Willian extended the lead to 3 – 0 by sidefooting home in plenty of space. After the break Willian also assisted Neymar in finding the back of the net which made it the last goal. The victory is Brazil's fifth since the world cup and turkey are yet to win any out of their four games. follow mefor updates.