Chelsea former manager and now Real Madrid present manger Carlo Ancelotti has said he can't imagine seeing Lionel Messi or any of the world cup winners beating Cristiano Ronaldo to the ballon d' Or.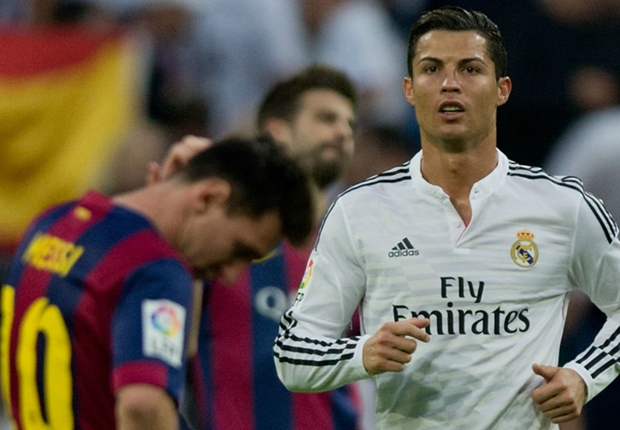 Although Messi has beating
Ronaldo in the race for whom to first equalize Madrid Legend all time highest goal scorer in the Champions League with a brace from Leo in their last match aganist ajax at amsterdam which gave barca a 2 – 0 win. But even with all these Carlo Ancelotti still insists that his man still deserves the ballon d'Or Because he also has been doing exploits these recent years. These two wonderful attackers has been the ones winning the award for the past six years, that's since the year 2009. Now the two of them are on the 23 man list released in october for the award.
Ancelotti told the conference: "Ronaldo has done everything to win it. Then there could be Germany players because they won the World Cup. I don't see other players who can be on the list," He also added: "Ronaldo believes he is Di Stefano's heir. He has this image, it's a very great compliment,".follow mefor updates.