Germany Midfielder Toni Kroos has literally described the injury to team-mate Luka Modric as a "big blow" for Real Madrid, whilst also discussing his team ahead of Germany clash with Spain.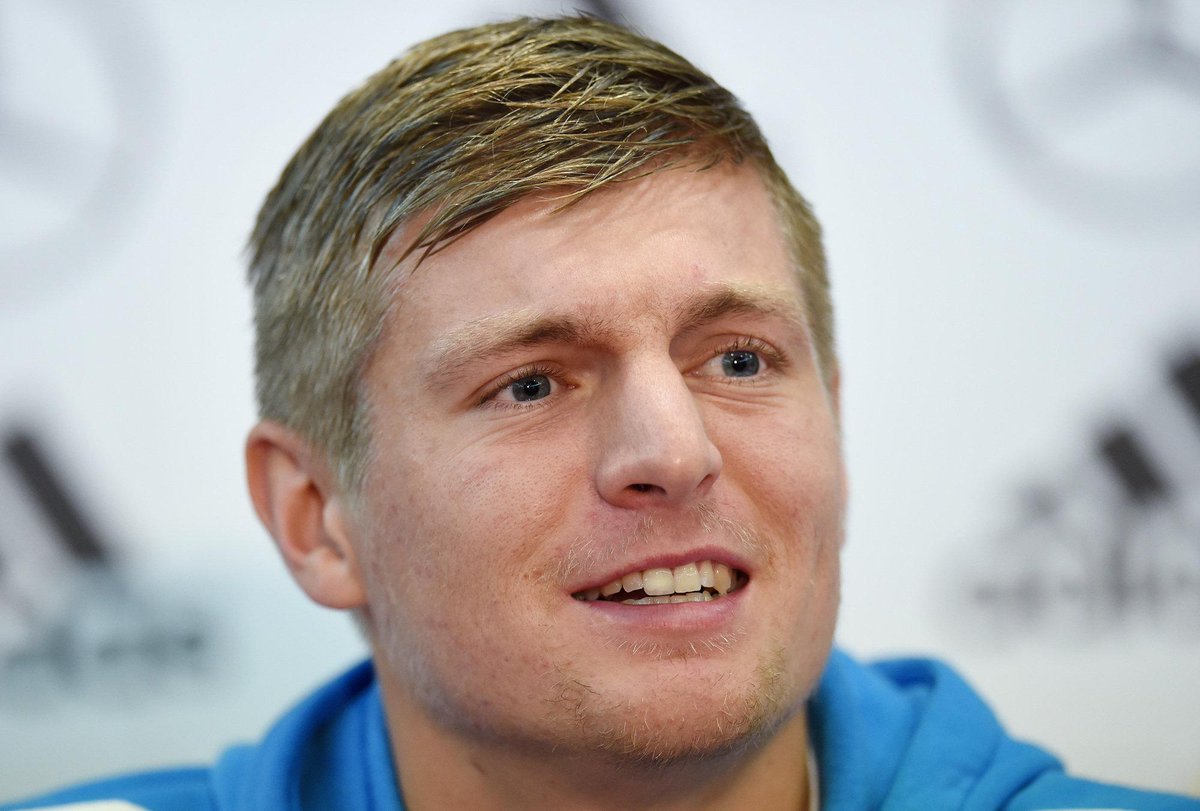 The Croat had a knock to the groin on the 26th minute of Croatia Euro qualifier game against Italy and had to withdraw, and it seems he would be sidelined for a bit long.
"The injury to Modric is a big blow for the team because he was playing very well. I hope he can return soon", Kroos said, in the run up to the clash between Spain and Germany.
"I feel very comfortable in Spain. I can identify with Real Madrid. Our aim is to win every game. That's never going to change. We want to beat Spain.
"The two last World Cup winners come up against each other and we're hoping for Germany to win an entertaining match. We would have liked to play against Spain during the World Cup, but it wasn't to be. It'll just be another test and there'll be no feeling of revenge involved. I'm happy playing in Spain and for Real Madrid", he said.
The former Bayern Munich player tried to remain as diplomatic as possible when discussing the Spain squad: "For me it would be easier to talk about Real Madrid than the Spain squad because I haven't seen them yet. Key players have left the team. Things aren't going quite so well for them at the moment but they'll qualify. Isco is a great player. I already knew that before but he's going to be a fantastic player".
Kroos also discussed his Real Madrid teammates that will obviously be doing their best to defeat him in the upcoming fixture: "It'll be nice to be on the same pitch but wearing different shirts. I've been speaking with Sergio and Iker".
A smiling and happy Kroos explained that nothing has changed for him with the Germany team after his move to Real Madrid this Summer.
"The manager keeps asking me for the same things: responsibility and hard work", he concluded.