The popular news going round that Stephen Keshi and Emenike are having problems with each other has been denied by Super Eagles coach.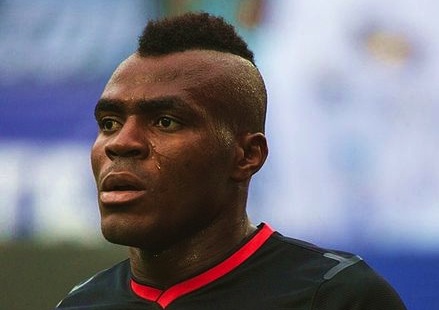 Speaking to supersport.com he said,"It has been brought to my notice that some persons are saying I and Emmanuel Emenike are not on speaking terms. It makes me laugh because I don't even understand why anyone would say anything like that.
"It is simply not true. Emenike is like my son. I gave him a chance to play for the national team and will never stop encouraging him.
"Even in my days as an active professional, I encountered similar situations with great strikers not scoring for some time.
"It's a normal thing and all the player needs to do at that time is to keep his concentration and continue working hard.
"The goals will come for Emma but what is most important to me is that he has been working very hard for this team."
The news of them having a fight came up after the Fenerbece striker was dropped from the starting lineup in the game against Congo in Calabar.