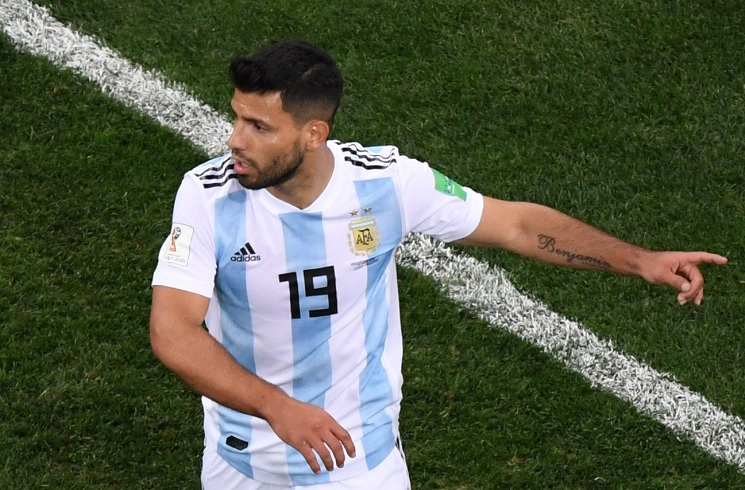 Argentina forward, Sergio Aguero says he's optimistic the team still has an outside chance of qualifying to the knockout stages of the 2018 World Cup if they beat Nigeria in their final group D game.
The Albiceleste were brought down to earth last week Thursday night when they lost 3-0 Croatia in their second group game.
However, Aguero, who has remained positive of the team making it through, insisted that beating Nigeria could give them hope if Croatia beat Iceland.
"It is quite sad to imagine that Argentina are in this precarious position after just two games still come as a shock to me.
"However, in a football, anything can happen and I am believing that Argentina can still qualify if we beat Nigeria in our final Group D game on Wednesday.
"Losing to Croatia was just one of those games that happen in football and the players are really not happy about it."