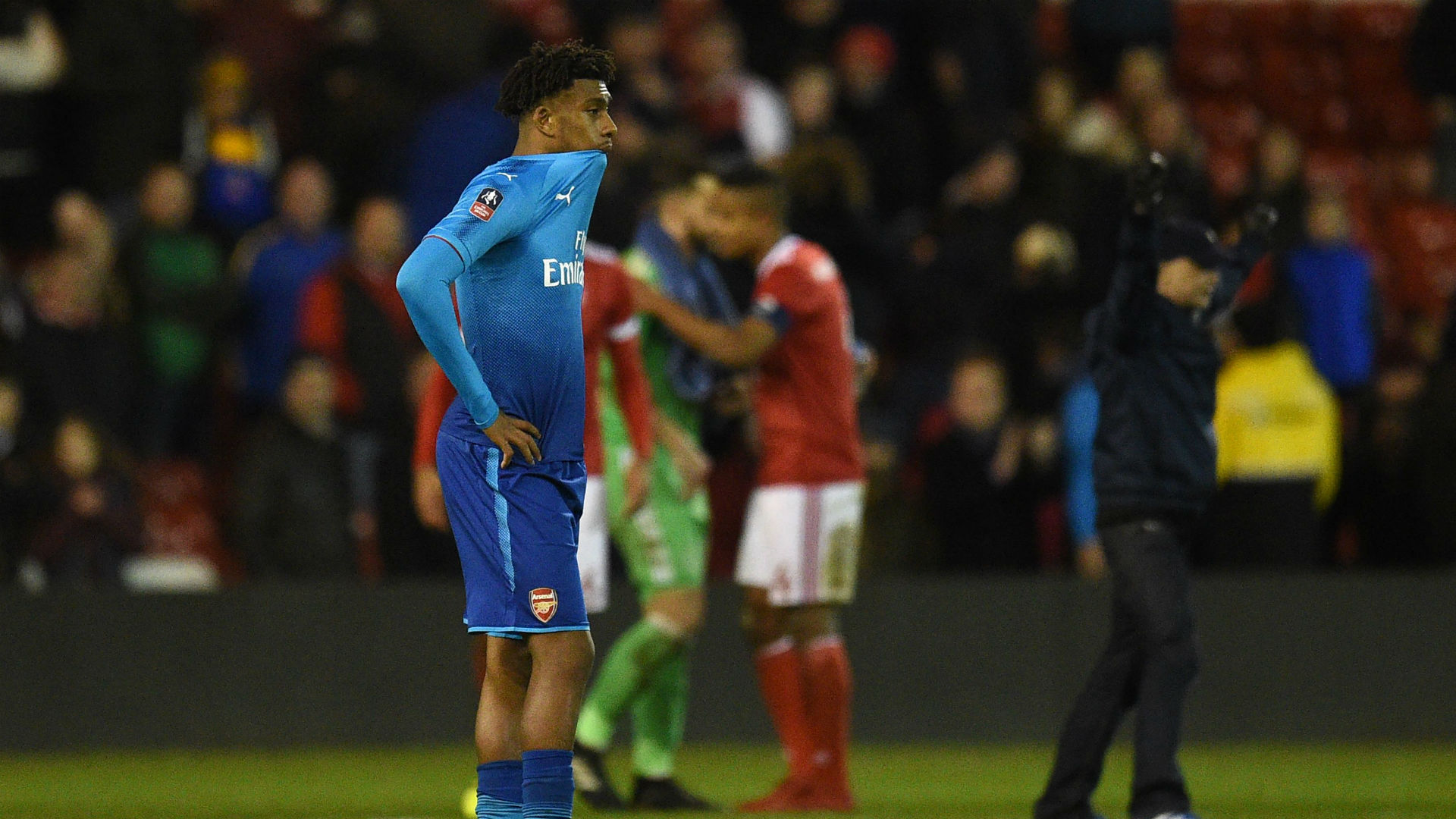 By Augustine Akhilomen
Former Arsenal striker, Ian Weight has condemned Gunners manager, Arsene Wenger for starting Nigeria's Alex Iwobi in Wednesday's goalless draw against Chelsea in the Carabao Cup semi final first leg clash at Stamford Bridge.
Iwobi who was involved in an all-night party prior to the team's 4-2 lose against Nottingham Forest in Sunday's FA Cup, was expected to face Wenger's wrath due to his unprofessional attitude.
However, the French tactician rather than punished the Nigerian international, decided to start him against Chelsea, a situation which didn't go down well with Wright.
Wright said on Sky Sports: 'In the current climate, for a young player to go out and do that with Arsenal going through what they're going through now — experienced players wanting to leave, there's no leadership — Arsene Wenger should have made a better stance on this. A
stronger stance.
'Because Arsenal have got to find what we are losing at the moment. People laugh at us — they see it as a bit of a joke with what's going on at the moment — players don't want to be there. It just feels like we are losing control.'
'What's it saying to Theo?,' he added. 'He's got a youngster that's gone out less than 48 hours before the game, still plays in that game, plays in this game and you can't get a game in front of him.
'You've got to start thinking about your own future.'
'I think (Jose) Mourinho wouldn't have that. I don't think a Man United player would (go out 48 hours before a game).
'I remember when we were playing in that great Man United era, you hardly read about their players doing stuff like that.
'You're hearing about Alex Ferguson going around to people's houses and throwing them out. They just didn't do it.'