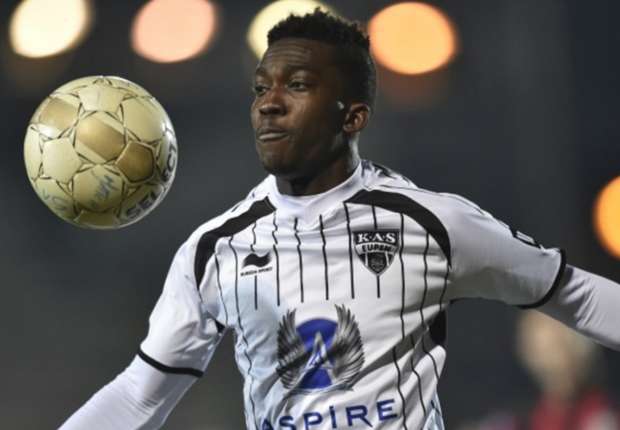 Nice have made a £6.8million move to rival Arsenal forNigerian forward, Henry Onyekuru. The French side believe they may hold the upper hand in negotiations as work permit rules are not as strict in France and they can offer Champions League football.
The 19-year-old from Belgian club, Eupen, has just one cap for his country, and Arsenal have been told they will have to increase their own offer of £6.8m to £7.85m plus wages of £35,000 a week to ensure the teenager qualifies for a permit in England, under the totting-up procedure.
Nice have a strong reputation in France for recruiting young players and aiding their development. They finished third this season under Lucien Favre, who wasapproached by Borussia Dortmund to take over from coach Thomas Tuchel.
Onyekuru is interested in their project though, he told the Nigerian Football Federation (NFF) his dream is still to emulate his hero, Thierry Henry.
"It's a good feeling for a club like Arsenal to make a bid for me. This is due to my hard work in training and games," Onyekuru told The NFF.
"Thierry Henry has always been my idol since I was a kid," Onyekuru said.
"I was watching him play, watching Arsenal and going to YouTube to watch most of his games.
"I remember saying if I had to move to the Premier League, I want to be like Thierry Henry, so it's likely to come true, and I'm looking towards to it at the moment."
Onyekuru made his full Nigeria debut last Thursday, coming on as a 59th minute substitute in the 3-0 friendly win over Togo.