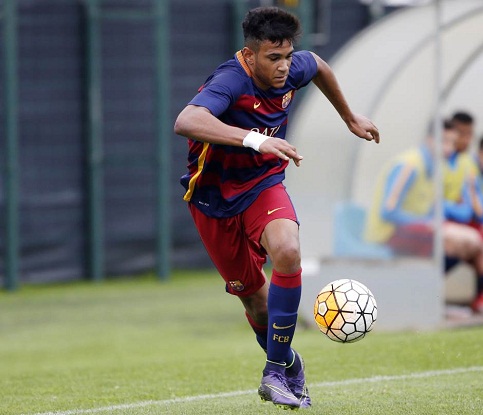 Real Madrid are pushing to prise Jordi Mboula away from Barcelona.
Regarded as among the jewels of Barca's La Masia academy, the attacking midfielder is in contract dispute with the Catalans.
Diario Gol says Real have been secretly scouting Mboula and have delivered glowing reports to football chiefs.
Real are prepared to make a hostile raid on Barca to ferry the teen away.
It will take a show of courage from Mboula to make the move, but there's confidence in Madrid that he can be persuaded of better playing chances at Real.