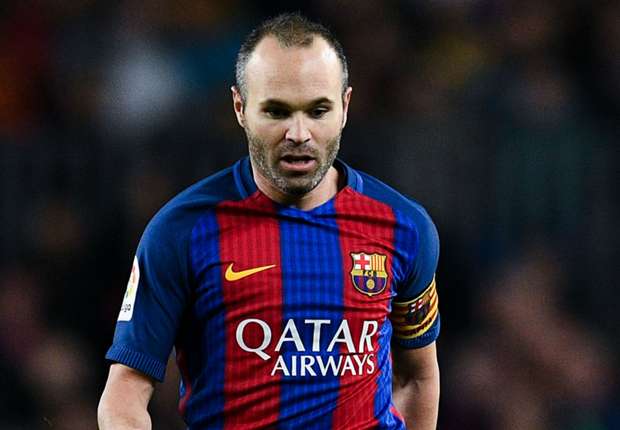 Juventus are reportedly interested in snapping up Barcelona Andres Iniesta on a free transfer this summer.
According to both Corriere dello Sport and Gazzetta dello Sport (h/t Football Espana), the Bianconeri want to recruit the playmaker as they did with Dani Alves from the Camp Nou.
Iniesta's contract expires this summer, and he is yet to sign a new deal with the club, so he could be set to link up with Alves if he makes the move.
The Serie A giants have been able to rejuvenate and get the best out of those no longer at their peak, and that impressive ability has drawn plenty of plaudits this season with Alves shining since his move from Barca last summer.
If they could do something similar with Iniesta, they would have another asset on their hands. Football journalist Rafael Hernandez offered a reminder of theSpaniard's almost unrivalled experience at the top level.
However, as Football Espana noted, Iniesta has expressed a desire to end his career at the Camp Nou, where he has spent his entire career.
Juventus would be a tempting option if he does move on, but he may well opt to stay put provided Barca are willing to hand him a new deal, which seems likely. Meanwhile, Calciomerca to (h/t Sport) reported AC Milan are interested in Aleix Vidal.