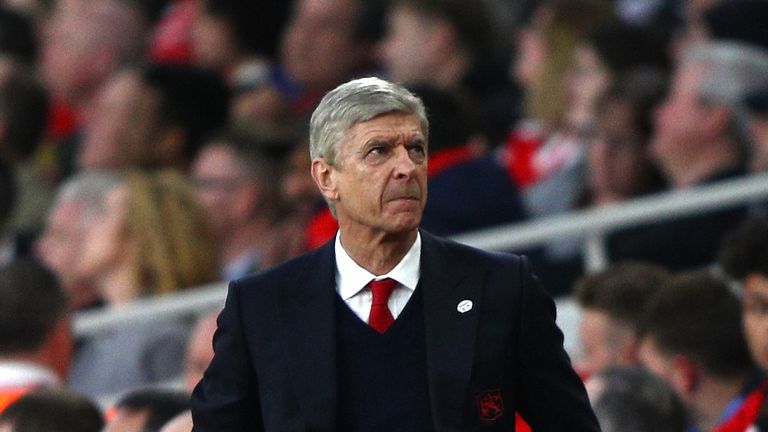 Arsene Wenger will stay as Arsenal manager for another two years – whether the club miss out on the Champions League or not.
The manager and the Arsenal board have now finalised details over a two-year contract extension and are ready to fly in the face of growing unrest by announcing the deal before the end of the season.
Even missing out on Champions League football won't alter the decision, though there will be a slight change to the structure with a director of football being brought in. Staff across all levels at the club have been working on the understanding the Frenchman's reign will continue for the last few weeks.
Even with the club lurching from one crisis to another, there is no appetite within the Arsenal hierarchy to tell Wenger he is no longer wanted as manager. So despite mounting calls for a change at the top from an increasing number of supporters, Wenger will be cleared to attempt to clean up the mess he has helped create.