Senegal beach soccer team defeated Nigeria's Sand Eagles 4-8 in the final to emerge winner of the 2016 African Beach Soccer tournament at the Eko Atlantic Beach on Sunday in Lagos.
The West African rival stopped the Adamu Audu Ejoor tutored team from winning their third African Beach competition, but will be contended with the 2017 FIFA Beach Soccer World Cup ticket in Bahamas.
Babacar Fall put Senegal in the lead quite early in the first quarter, Isiaka Olawale equalized for Nigeria few minutes after. Suleiman Ogodo put Nigeria ahead with a powerful strike; Senegal levelled scores again midway in the first quarter, while Nigeria made it 3-2 towards the end of the first quarter in the game.
Senegal regained their lead in a dramatic fashion, but Suleiman Ogodo ensured the game ended 4-4 in the second quarter, as he scored a brace in the night. The team dealt Nigeria another blow by taking early lead in the third quarter, and later scored three more goals to end the game 4-8 at full time.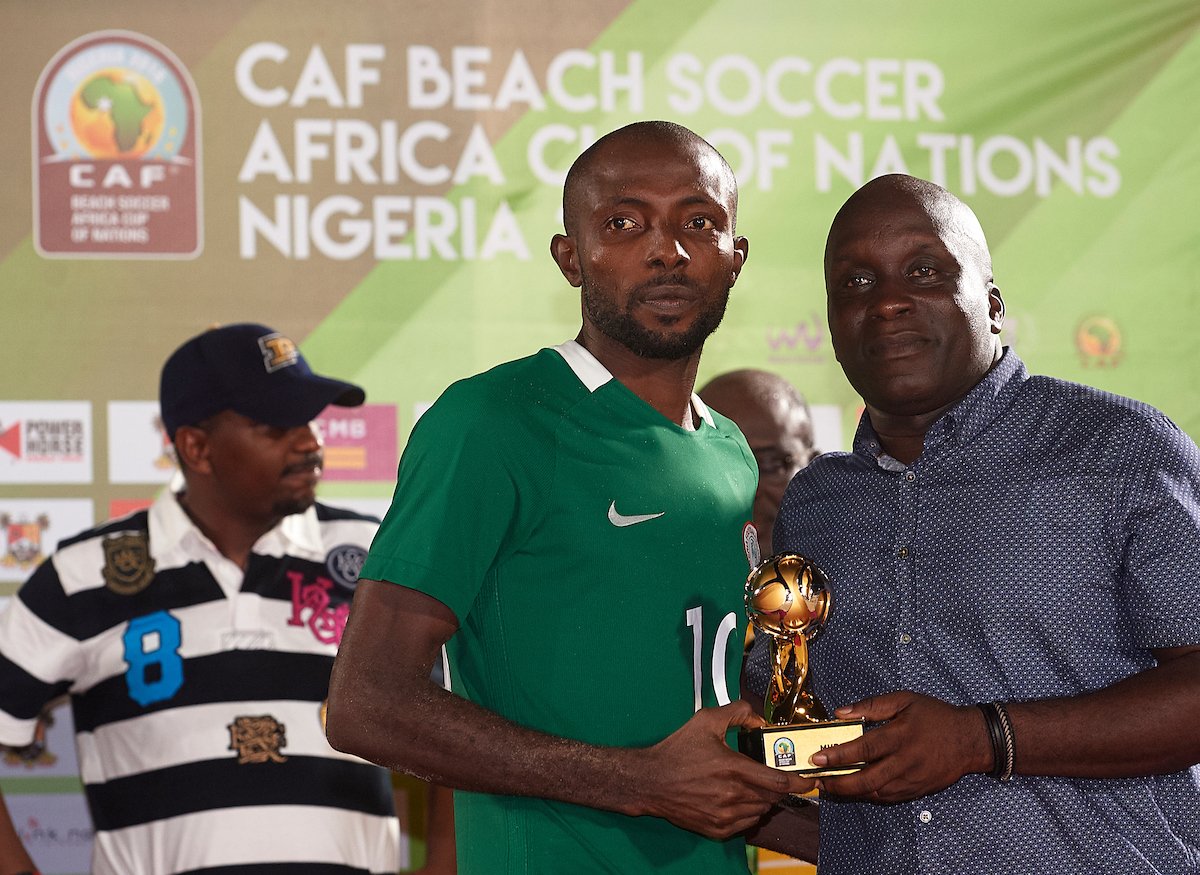 Egypt claimed third position after beating Morocco 4-1. Madagascar finished in 5th position, while Cote d'Ivoire settled for the 6th spot at the Africa's beach soccer biennial tournament. Best player of the tournament goes to Senegal star, Babacar Fall, Most Valuable Player (MVP) was won by Nigeria's Emeka Ogbonna.
Both Senegal and Nigeria will represent Africa at the FIFA Beach Soccer World Cup in Bahamas next year. Meanwhile, dignitaries present at the final of the beach soccer tournament, include sports minister, Barrister Solomon Dalung, FIFA Secretary General, Fatma Somoura among several others.